Youngest All-Star Game Starters in the History of the NBA
Published 03/08/2021, 2:25 AM EST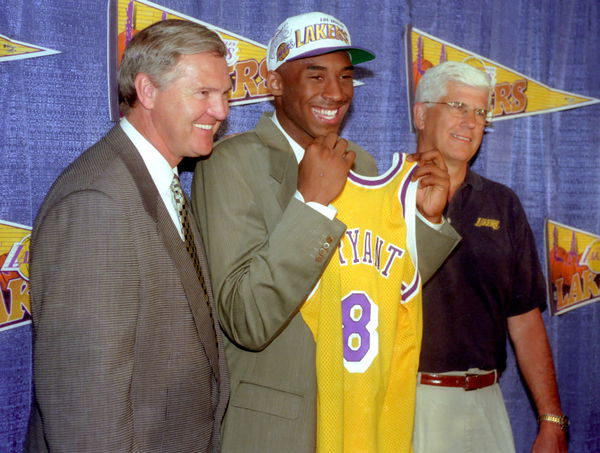 ---
---
The 2021 All-Star weekend is taking place amid a lot of complications. There are players who are injured and others who are out due to COVID-19 contact tracing. One person who might find a silver lining in this would be Zion Williamson, for receiving a starting spot in the All-Star game. 
ADVERTISEMENT
Article continues below this ad
Zion Williamson was voted by the fans as an All-Star for 2021 and Kevin Durant selected the Pelicans forward as his team's reserve. But Joel Embiid was informed about his ineligibility to participate at the last moment which called for an alteration to the starting five. 
Zion Williamson makes history as one of the All-Star Game's youngest starters
ADVERTISEMENT
Article continues below this ad
Zion Williamson truly deserves his first All-Star selection. The Pelicans sophomore has been extraordinary with his scoring and rebounding. However, the pandemic's complications have earned him starting rights in the All-Star game as well! 
There haven't been many players who have started an ASG at just 20 years old. In fact, Luka Doncic last year became the All-Star game's youngest starter in 15 years at the age of 21! 
Now, Williamson excels that record and grabs a historic place in one of the NBA's most exclusive lists. 
Who are the five youngest players to start in an All-Star game?
This list is quite legendary. Zion Williamson has now announced himself in the Top 5, and it would be a challenge for him to succeed like the other four players on the list did in their respective careers. 
1. Kobe Bryant
Kobe Bryant became an All-Star starter even before he was a regular starter with the Los Angeles Lakers. The shooting guard earned this privilege in his sophomore year as the fans voted him as a starter in the 1998 All-Star game.
The four-time NBA champion is also the only teenager to appear in an All-Star game besides standing out as the youngest starter in history!
Age: 19 years, 169 days
2. LeBron James
The 'Chosen One' did not receive an All-Star selection in his rookie year and to date is quite irked about it. However, LeBron James earned direct starting rights in his debut All-Star game appearance in 2005.  
James (385 points) is also the leading scorer in All-Star Game history. Furthermore, his 17 selections are just two behind all-time leader Kareem Abdul Jabbar. 
Age: 20 years, 52 days
3. Magic Johnson
During his period, Magic Johnson held the honor of becoming the youngest All-Star in the league's history. The two-time All-Star game MVP finished with 12 points, four assists, two rebounds on his debut in the 1980 All-Star Game, and is one of the few rookies to have earned a selection. 
Age: 20 years, 173 days
4. Zion Williamson
The newest entrant on the list, Zion Williamson received the starting rights due to the league's contact tracing which kept Joel Embiid out from participating. The sophomore forward has indeed been unexpectedly added to this unique list. 
Age: 20 years, 244 days
5. Kevin Garnett
ADVERTISEMENT
Article continues below this ad
Kevin Garnett too earned an All-Star selection in his sophomore year. The versatile big-man came in as a replacement and started the game for the West in the 1997 All-Star Game. Garnett then finished with six points, nine rebounds, and an assist in 18 minutes.
Age: 20 years, 266 days
ADVERTISEMENT
Article continues below this ad