'Your A** Shouldn't be Getting Tired': NBA Legend Criticizes Zion Williamson for His Poor Fitness
Published 01/20/2021, 7:00 AM EST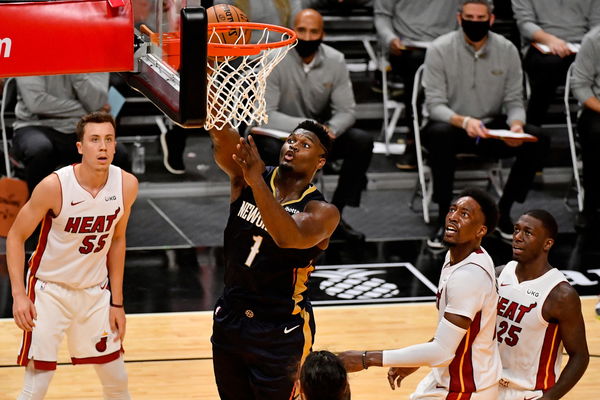 ---
---
Zion Williamson is one of the most exciting players in the NBA. In 2019, Williamson entered the NBA to great hype. He was the undisputed number one overall pick in the 2019 draft class and went to the New Orleans Pelicans. However, he had a shortened season due to injury concerns. But whenever Zion did play, he showed glimpses of his superstar potential.
ADVERTISEMENT
Article continues below this ad
Karl Malone not impressed with Zion Williamson just yet
Not everyone is very impressed with Zion Williamson. NBA Hall of Famer Karl Malone spoke to the Knuckleheads podcast recently. On the subject of Williamson, Malone spoke about an interaction he had with a former LSU player regarding Williamson. He noted that the two were very similar players.
ADVERTISEMENT
Article continues below this ad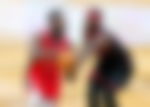 Malone said, "Guys, I love Zion Williamson. If he don't get into shape, we might not ever know his full potential. There was a young man who played at LSU – 'Big Baby' Davis. Big Baby made a comment about eight months ago… And he came on that [ESPN] show and he said…'I'm about to get into trouble with what I'm about to say. I know everybody loves Zion and I love him too. But Zion has the same body type that I got'.
Zion needs to improve his stamina to be successful
Malone added that Davis was right in his assessment. He critiqued Zion for not showing the stamina that is required to be a success in the NBA. He believes that Zion needs to be playing for almost the entire game and he cannot get tired so easily if he wants to live up to his full potential as a player.
Malone added, "He was talking about himself. And (Davis) said, 'If (Zion) don't get into shape, we'll never know his full potential.' And he did get heat for that… He needs to be averaging 40 minutes a game. You are a 21-22-year-old kid, your a** shouldn't be getting tired."
ADVERTISEMENT
Article continues below this ad
This season, Zion Williamson has played all the games for the Pelicans. However, the New Orleans franchise has not gotten off to a winning start, but they have an excellent young core of Zion, Brandon Ingram, and Lonzo Ball. And they could reach the playoffs if all three players build chemistry.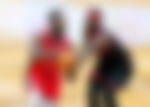 Can Zion Williamson become one of the greatest players in NBA history? He definitely has the potential to be a superstar, and many analysts have tipped him to become the new face of the NBA once LeBron James calls time on his career.
ADVERTISEMENT
Article continues below this ad