"Your Father And Grandfather Did Some F***d Up S**t But You're Making a Change": Dennis Rodman Once Received Applause for His Toast to Kim Jong-un
Published 09/22/2022, 2:30 PM EDT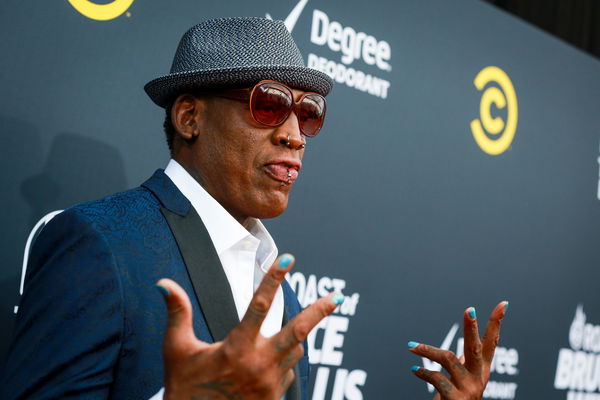 Dennis Rodman is no stranger to controversy. The five-time NBA champion speaks his mind and doesn't shy away from any sort of confrontation. However, this could have led to some dangerous consequences for him during one of his visits to North Korea.
ADVERTISEMENT
Article continues below this ad
Rodman is a close friend of Supreme Leader Kim Jong-Un and visits North Korea often. During one such visit, Rodman gave a toast to Jong-un on his birthday which could have had unpleasant ramifications for the former Chicago Bulls and Detroit Pistons star. The two-time NBA All-Star surprised everyone with his choice of words for the Supreme Leader.
ADVERTISEMENT
Article continues below this ad
In an interview, Rodman was asked about a moment where he said, "Your father and grandfather did some f****d up s**t but you're making a change". Rodman revealed that he was present in North Korea for Jong-un's birthday celebrations a few years ago.
"It was funny because I gave a toast to him on his birthday", reminisced Rodman. He then admitted to having said those words. He said, "He was sitting right beside me and I stood up and said that f*****g thing".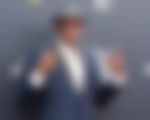 One of Rodman's friends asked him whether he knew what he had said to which Rodman replied, "Nope!". While it was a risky thing to say, the audience clapped for Rodman. He believed they applauded because he said that Jong-un was trying to make a change. Things ended well for Rodman as Jong-Un didn't take offense to what he had said.
Dennis Rodman and Kim Jong-un
ADVERTISEMENT
Article continues below this ad
Rodman and Jong-un have one of the unlikeliest of friendships. Rodman has revealed in the past that their friendship is purely based on entertainment. Jong-un was a big fan of the Chicago Bulls in the 90s and actually tried to get Michael Jordan to come to North Korea. However, he refused which resulted in Rodman getting the opportunity.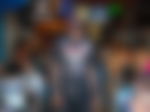 Rodman has also mentioned that he is always treated like a star in North Korea. He gets to sit with Jong-un and is provided with all sorts of entertainment.
ADVERTISEMENT
Article continues below this ad
WATCH THIS STORY: 10 things Chicago Bulls legend Dennis Rodman can't live without
The Chicago Bulls and Detroit Pistons legend is one of the most eccentric personalities of all time. While his friendship with the North Korean Supreme Leader is strange, it's certainly not surprising.