"Your Mom Got a Mouth on Her Underarms": NFL Veteran Roasts Shaquille O'Neal With Epic Insult
Published 05/27/2022, 7:45 AM EDT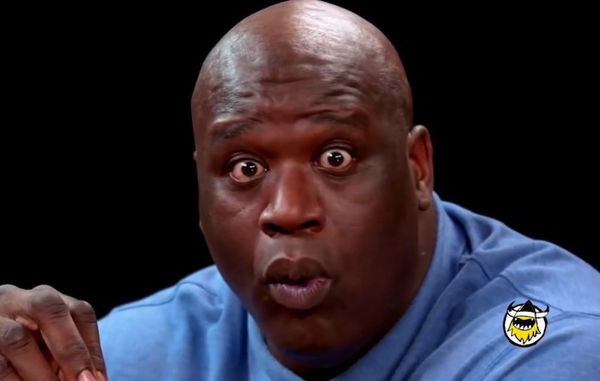 Shaquille O'Neal is one of the most intimidating men in the history of basketball. His size led teams to form strategies around him. Yet, he comes across as a gentle giant in his daily life. Shaq has many side adventures, one being his podcast with journalist Nischelle Turner and former NFL player Spice Adams. Recently, the podcast made its "Big" return after two weeks. Shaq has been covering the Western Conference Finals from Dallas, Texas along with Chuck, Kenny and Ernie for "Inside the NBA". Shaq's love for life has not dimmed despite his workload. It was seen at the beginning of this podcast. Today, he got the strangest and funniest retort from Adams.
At the start of the podcast, Nischelle broached about her weight loss. Both Spice and Shaq both noticed the change in her. Spice, then, began to wonder whether there was a person who had great abs, great legs but had a double chin. Nischelle was stumped, thinking how that can be possible.
ADVERTISEMENT
Article continues below this ad
"Neck Ups" said Shaq which prompted laughter out of both. Then, he roasted Spice by saying, " Yo Spice! Your mom has got a mouth at the back of her neck", which led to Adams retorting, "Your mom has got a mouth in her underarms". Shaq and Nischelle both started laughing at Adams' hilarious retort.
Shaquille O'Neal and his podcast
ADVERTISEMENT
Article continues below this ad
The podcast has been a site for Shaq to openly share his takes with others. He told the co-hosts once that if the Lakers qualify 8th seed from the West, then they will beat the first seed of the Phoenix Suns in the first round of the playoffs. He also started a beef with Utah Jazz center Rudy Gobert through his podcast. It has been full of great moments this year.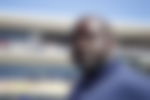 In this very episode, Nischelle was despondent as the Suns got eliminated. If you remember the older episodes, Shaq promised he would go around naked if the Suns would win the Finals, but sadly, this did not come to fruition.
ADVERTISEMENT
Article continues below this ad
Watch this Story: Charles Leclerc & Carlos Sainz Achieve Rare F1 Feat With Colossal Disney Lightyear Collaboration
What do you think about Shaq's podcast? Are Nischelle and Adams good co-hosts?
Edited By: Ajinkya Aswale