"Your Toes Look Like Branches… They Look Like Daddy's Feet": Billionaire Oprah Winfrey Publicly Ridiculed Dennis Rodman When He Showed Up Barefooted for an Interview
Published 08/25/2022, 7:30 AM EDT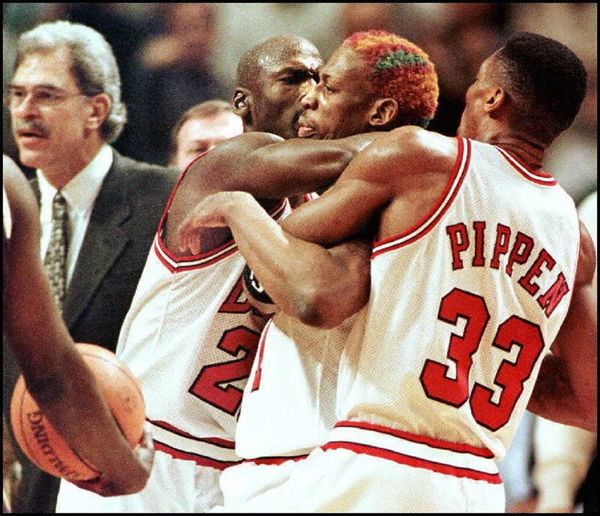 Dennis Rodman was more than just a multi-tattooed and pierced-laden human being. He is regarded as one of the greatest basketball players ever, as his ferocious rebounding and tenacity were pivotal in leading his teams to success. He seemingly didn't care about putting points on the board. The Worm, as Steve Kerr once remarked, took tremendous pride in not scoring. Similarly, he was all about his business and didn't care what others thought of him.
Rodman was a vital player for the Detroit 'Bad Boys' Pistons and the Chicago Bulls' second three-peat. He won five NBA championships as a byproduct of his natural gifts to rebound and defend. His on-court talents, though, were not necessarily what always made headlines.
ADVERTISEMENT
Article continues below this ad
Rodman did not back down from embracing his individualism, as seen by his colorful personality. He was always about being unapologetically himself. Rodman was once interviewed by renowned television personality, Oprah Winfrey. After discussing his character and how he was able to identify his true self, peculiarly, the conversation turned to Rodman's feet.
Interestingly, the five-time champion was seated barefoot during the interview. Oprah obviously took note and had some comments for the Worm's feet. "You said your toes look like branches, they do look a lot like daddy's feet," she said. Rodman then responded hilariously that he liked Oprah's feet as well and asked her to pull them out, which she refused.
Oprah continued by saying that his feet looked like her daddy's feet. Rodman responded, "I got basketball feet okay." Oprah went on to say that his feet looked like their own little branch.
This is just another example of Dennis Rodman's flamboyant personality. He had a rock and roll persona with whom many fans could relate.
In the end, everything worked out for Dennis Rodman
Dennis Rodman's colorful persona captivated NBA fans. However, it often embroiled him in controversies and landed him in hot water.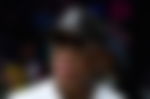 ADVERTISEMENT
Article continues below this ad
However, none of this deterred Rodman from becoming an ultra-competitive beast while playing. On the court, his ferocity often had his opponents trapped in the mud. Rodman spent hours studying game film in order to identify and understand his opponents' weaknesses and capitalize on them.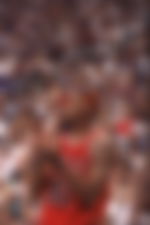 He excelled at rebounding, which was a key component of his game. Rodman won seven straight rebounding titles and was 37 years old when he won his last. He also took home defensive player of the year honors twice.
ADVERTISEMENT
Article continues below this ad
WATCH THIS STORY: Shocking Dennis Rodman Disrespects NBA 75 Jacket in Lebron James and Stephen Curry's Presence
What do you think of Dennis Rodman's personality, on and off the court? Let us know your views in the comments below.