"You're making Millions Dawg": NFL Veteran Echoes Brooklyn Fans in Scathing Indictment of "Just 25" Ben Simmons
Published 04/30/2022, 7:30 PM EDT

Follow Us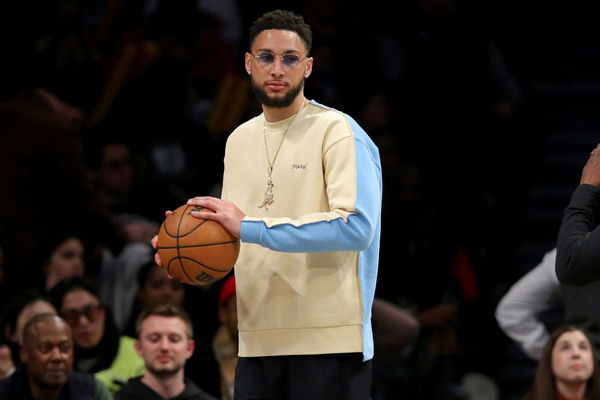 In the newest episode of 'The Big Podcast SHAQ', Shaquille O'Neal, Nischelle, and former NFL player Spice Adams discussed Kevin Durant and Ben Simmons, among others.
And Shaq was telling why people don't respect Ben Simmons. He said that the hardworking people of the country don't respect Ben Simmons because of his excuses. He said that everyone is going through pain, soreness, etc every day without complaining. And said that it is just an excuse when a $30 million earning player is complaining about sore back to not go to work.
Spice Adams couldn't believe it either and reflected what most fans are feeling in his statement. He said, "There is a difference in being hurt and being injured and being sore. This is the playoffs dawg. It don't even matter. Like everybody's sore. Everybody's hurt. Like you are 25. There are people who would give their arm and their leg just to play for you know a couple hundred thousands. Like, you are making millions dawg."
ADVERTISEMENT
Article continues below this ad
Cmon MAN!!! Out for Game 4 when it was rumored you were going to make your debut. This dude has ZERO competitive 🔥.. As small a chance as the Nets have to come back in this series, you still have KD and Kyrie, all you need is to win ONE game and take it from there.. #ManUp pic.twitter.com/Y5smcnQkqZ

— Reggie Miller (@ReggieMillerTNT) April 24, 2022
And Nischelle pointed out a Tweet from Reggie Miller about Ben Simmons. She said even Reggie Miller who usually minds his own business was mad about Ben Simmons' excuses.
The Big Diesel said that the back issues can't be diagnosed. But said that someone with a hurt back won't be able to jump and down. He also said that the present-day NBA superstars are sensitive and can't take a bad comment.
Shaq also revealed that he always played through injuries. And said that that is one of the reasons people respect him. 
Ben Simmons' excuses
In the 2020-21 NBA season, Ben Simmons was having a good year for the Philadelphia 76ers. During the regular season, he averaged 14.3 points, 6.9 assists, and 7.2 rebounds per game. He also made the All-Star team that year.
WATCH THIS STORY – All you need to know about Warriors Hero Against Nuggets, Gary Payton II
In the playoffs, Ben Simmons' scoring dropped off a bit. He averaged 11.9 points per game in 12 playoff games. But he still had a decent showing of 7.9 rebounds and 8.8 assists per game. Then the issues started when the 76ers lost their playoff series against the Atlanta Hawks.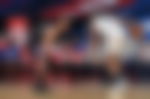 ADVERTISEMENT
Article continues below this ad
In the last 3 games of the series, Ben scored 8, 6, and 5 points, respectively. And in important junctures of the game, he flat out passed up on open looks being scared of missing them.
And after the game, comments from head coach Doc Rivers and Joel Embiid didn't sit well with Ben Simmons.
So Ben refused to train and asked for a trade. When an opportunity presented itself, the 76ers traded away Simmons to the Nets and received James Harden. Even though James Harden is not his MVP self, he has helped the 76ers so far to reach the conference semi-finals. And might be required to do more if Joel Embiid misses games due to his concussion. 
ADVERTISEMENT
Article continues below this ad
Ben Simmons, on the other hand, continued to sit out sighting a sore back while his team was swept by the Boston Celtics. And the fans are not happy.
Edited By: Ajinkya Aswale