"You're Not Gonna Be LeBron, Kobe"- Shaquille O'Neal Urges Young Players to Follow Rudy Gobert
Published 04/08/2021, 7:30 PM EDT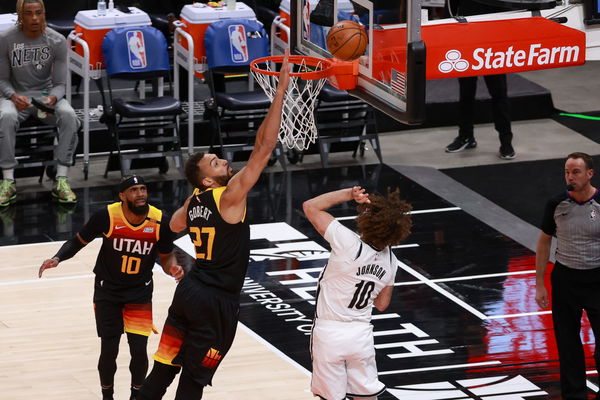 ---
---
Shaquille O'Neal has his fair share of problems with the modern NBA. While he was a titan in his generation, the way the game is played has seen a dramatic shift. Teams are focusing more on guards, and even big-men are required to have a competent three-point shot. That has led to sweet-shooting centers like Joel Embiid, Nikola Jokic, and Karl-Anthony Towns reaching the heights of success.
ADVERTISEMENT
Article continues below this ad
However, neither of them are the highest-paid center in the league. That honor goes to Rudy Gobert for signing a massive $205 million extension this season, which has made him the best-paid big-man in NBA history. Shaq has criticized Gobert before, but he chose to give him a backhanded compliment this time.
ADVERTISEMENT
Article continues below this ad
"Rudy Gobert is not an average big guy NBA player no more. Because the average big, they're looking for a guy who can pick and pop and do whatever. Rudy Gobert is big, tall, plays hard, plays great defense. Defensive Player of the Year. But he's making 200 million. So all you big guys out there?
"Look at him. Follow him. You're not gonna be LeBron, Kobe, or KG. But I think there's a lot of big guys even today that can do what he can do."
Shaquille O'Neal: Compliment or insult?
Shaquille O'Neal is actually setting kids up to have a realistic aspiration in the NBA. It is no lie that Rudy Gobert isn't the most dynamic offensive player. He is quite old-school in the sense that he still operates as a defense-first big-man that does not leave the paint.
ADVERTISEMENT
Article continues below this ad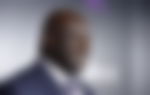 Not every kid playing basketball in the park will grow up to have the athletic talents that LeBron James and Kobe Bryant had. They are one-of-a-kind. While Gobert is one-of-a-kind in his own way, he has earned his money through hard work and developing a skill-set to be effective in the modern NBA.
ADVERTISEMENT
Article continues below this ad
While Shaq may have meant it as a genuine compliment, it does feel a little odd that he felt the need to say 'you'll never be as good as' about the stars and then say Gobert is achievable. If that was easily achievable, there would be a lot of players heading towards a possible third Defensive Player of the Year trophy in four seasons.