"You're 20 years old, you got $100,000,000": Years after Wild Party With Leonardo DiCaprio, Shaquille O'Neal Educates Young Ja Morant
Published 03/14/2023, 10:33 AM EDT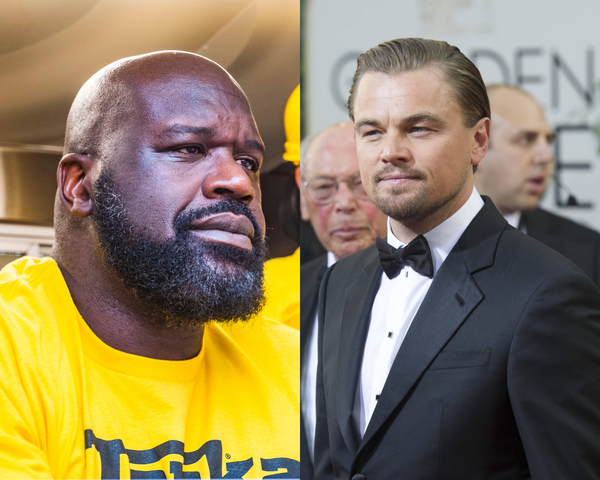 NBA legend Shaquille O'Neal was criticized by many during his playing career for some of his off-the-court activities. Over the course of his playing career, the four-time NBA champion has had his fair share of wild parties. He once revealed seeing fellow NBA legend Dennis Rodman with 30 girls on him at a wild party. Shaq added that he also saw Hollywood superstars Leonardo DiCaprio and Robert Downey Jr. at the same party. So it is safe to assume that O'Neal knows a thing or two about what Ja Morant is going through.
Morant has been under huge pressure after he stirred controversy by flashing a gun on his Instagram Live. O'Neal recently talked about the Memphis Grizzlies superstar and stated that it was a bad choice. He also had a piece of advice for the point guard and his associates.
Shaquille O'Neal gives major advice to Ja Morant and his associates
ADVERTISEMENT
Article continues below this ad
Shaquille O'Neal joined his co-hosts Spice Adams and Nischelle Turner for the latest episode of the Big Podcast with Shaq. During the episode, the trio discussed a lot about Ja Morant and the whole situation. In one instance, Nischelle had an interesting question about Morant. She brought up the general narrative that some of Ja's associates could be a bad influence on him and that he should stay away from them. However, she wondered if the reigning MIP was actually the bad influence and that his associates are not. She wondered what if the high-flyer is influencing his associates. O'Neal noted that it was a very good question.
ADVERTISEMENT
Article continues below this ad
The 2000 NBA MVP then had some advice to Morant's associates if he was the influence. He noted that they have to be vigilant so that the young star does not make any bad choices. Shaq then talked about his associates and how they keep him in check. He said, "Uncle Jerome was put there for a reason. My mother's brother, he's put there for a reason. You're young, you're 20 years old, you got a $100 million. 'We know we raised you the right way, but it's gonna be a lot of temptation.'"
O'Neal stated that his parents put uncles Jerome, Mike, and others around him so that they can make sure he does not make any bad choices. Because his parents knew he respects his uncles. He added that his friends and uncles are not "yes men" and they argue all the time because they look out for him. Shaq admitted that he had made a lot of "dumb choices" but never put himself in something serious.
ADVERTISEMENT
Article continues below this ad
WATCH THIS STORY – 5 times Charles Barkley and Shaquille O'Neal had heated fights on Inside the NBA
What do you think about Shaquille O'Neal's advice for Ja Morant and his associates? Let us know in the comments.