Zach LaVine on the Opportunity Of Reviving The Bulls From The Post Michael Jordan Era Slump: "I Want To Be A Superstar And That's What I Work For"
Published 01/29/2022, 7:30 AM EST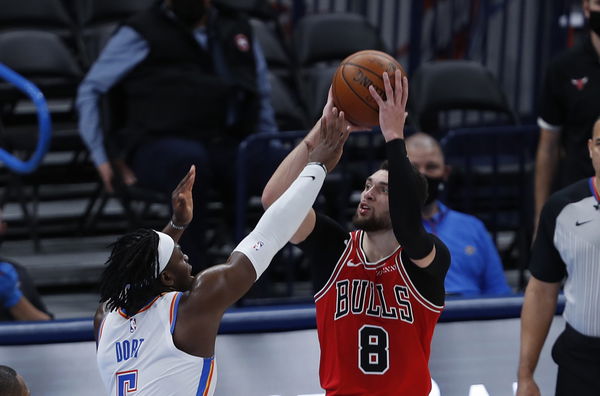 Immediately after the 90's championship run, the Chicago Bulls dynasty fell apart. During this period, Michael Jordan gave the Bulls their sixth championship. Within six months, the Bulls collapsed as Ron Harper, Toni Kukoč, Dickey Simpkins, Rusty LaRue, and Bill Wennington were the only players remaining.
Other than these players, most players left the team for a variety of reasons, such as free agency, being traded, being cut, or choosing to retire. It was hard for Jerry Krause, who was the general manager during that time, to rebuild the Bulls just as it was before. The effort ultimately failed.
During a podcast interview on "The Draymond Green Show". Zach LaVine discussed the opportunity of reviving the Bulls from the Jordan era slump.
ADVERTISEMENT
Article continues below this ad
We also saw in the documentary "The Last Dance" that Phil Jackson announced before the championship that it would be his last season as part of the Bulls fabric. The announcement was made due to disagreements with Krause. After winning the championship, Jackson resigned with the Bulls.
Chicago Bulls guard Zach LaVine isn't here to be second best 
Draymond discussed many instances related to the recent games on the podcast. Among his topics were the rumors surrounding Russell Westbrook, as well as free agency rumors regarding James Harden. After that, he welcomed Zach LaVine and DeMar DeRozan into the interview.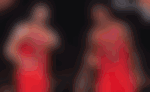 The Bulls' comeback was the topic of Draymond's question to LaVine. He then mentioned the past situation with Krause. LaVine spoke about his experience with a rebuilding team.
As he mentioned, he was in the right place at the right time, and that presented an opportunity for him to showcase his talent. LaVine said, "It was a great opportunity for me to go up there and showcase all of the work, I've put in the off-season. You know because I work out and I trained."
ADVERTISEMENT
Article continues below this ad
"You know like I said not to be a number two, number three, I work out and I want to be a superstar and that's what I work for". He concluded that with all the hard work he has been putting in, he was ready for the opportunity.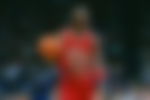 There was a time when it was difficult for the Bulls to regain their old energy after Jordan left, but with time many players came, and showed great performances. You never know who might make the NBA's second-greatest player, all it takes is hard work and dedication.
ADVERTISEMENT
Article continues below this ad
Tell us what you think about the current Bulls roster situation with players like Zach LaVine and DeMar DeRozan.
WATCH THIS STORY: Serena Williams Enjoys Dinner Date With Best Friend Caroline Wozniacki