Zach Lavine Reveals What Led to the Breakout Season for the Chicago Bulls
Published 01/20/2021, 5:30 AM CST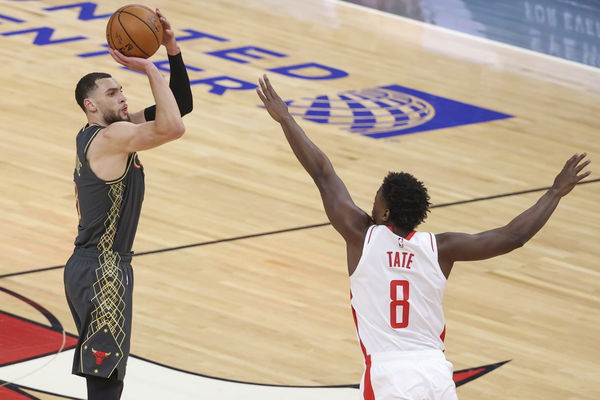 ---
---
The Chicago Bulls stole Victor Oladipo's thunder with their victory against the Houston Rockets. Losing to the Bulls by 125-120, Victor Oladipo's 32 point debut with the Rockets was overlooked. This victory opened up a two-game winning streak for the Chicago Bulls, whose star player Zach Lavine continues to shine brightly.
ADVERTISEMENT
Article continues below this ad
Chicago Bulls vs Houston Rockets
The Bulls fans couldn't help but be worried about this matchup because they were without Otto Porter Jr and Patrick Williams due to their injuries. However, the Rockets made it easier for them with their slow and sloppy start. Without James Harden, Houston looked lost as they had nine turnovers in the first quarter itself.
ADVERTISEMENT
Article continues below this ad
In the second quarter, the Rockets were a bit better. They were able to cut short their 17 point deficit to 12. But they were no match for Zach Lavine, who finished the night with 33 points, 7 assists, and 4 rebounds.
After the surprising win, Zach opened up about his team's progress. "We got a lot of firepower," LaVine said. "I think we're all starting to learn to move the ball a little bit. I've done a really good job this year picking my spots, understanding when to shoot and when to pass. I think other guys have started to do that as well. So it's been fun."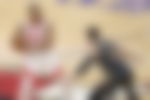 Head coach's vision after victory
ADVERTISEMENT
Article continues below this ad
Right after their win, coach Billy Donovan had some words and said, "We've got to be a team that we always say. From paint to great. You got it to the paint, let's get something great out of it. Like I mentioned back in November, I just kind of envisioned the group as being a team that's going to have to move and cut and generate shots collectively together. And I think if we can do that, then we can be a good offensive team."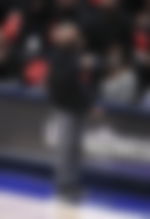 The Bulls are on fire as this victory is the fourth time seven of their players have ended with double figures. Also, this was their sixth game in a row scoring more than 115 points. The Bulls still have it in them to pull themselves up in the East. Do you think they can do it?
ADVERTISEMENT
Article continues below this ad