Zion Williamson Confesses Only LeBron James Can Convince Him to Participate in Dunk Contest
Published 03/08/2021, 3:30 PM EST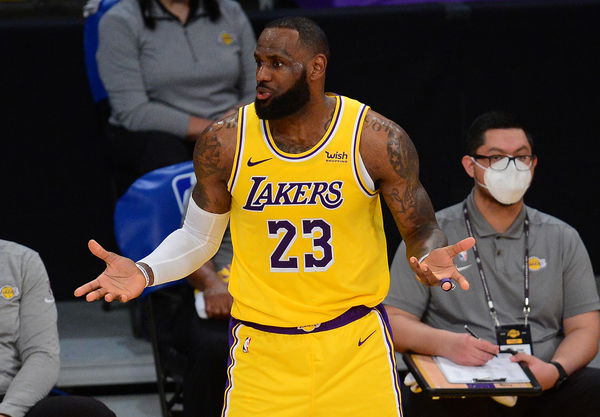 ---
---
With the All-Star Game done and dusted and team LeBron James coming out as the clear winners, the Slam-Dunk contest is also over. Over the years, many players have showcased their incredible and unique abilities to throw down dunks in this, and it is an opportunity for rising stars to make a name for themselves. The New Orleans Pelicans' star, Zion Williamson, was speculated to take part in it, but he did not. Although it seems like only LeBron James can convince him to get down on the court.
ADVERTISEMENT
Article continues below this ad
Should LeBron James challenge Zion?
The New Orleans Pelicans star Zion Williamson was picked by team Kevin Durant for the All-Star Game this year. Therefore, it seemed like he would also be willing to participate in the Slam Dunk contest. Well, why wouldn't he? His posterizing dunks have instilled fear in his opponents.
ADVERTISEMENT
Article continues below this ad
At first, he had claimed that he might take part in it, leaving us in mystery. And later denied all possibility However, when asked by JJ Redick about whether he would do it in the future or not, he stated, "I am gonna say no. But unless something crazy happens and I am like, 'Alright, I got to do it.' But as of now, No."
However, Redick placed a very interesting situation in front of Zion. He asked jokingly, "What happens if LeBron is a late entry to the Dunk Contest, and he throws one down, and then he calls you out. At that point are you going to join the Dunk Contest?"
"At that point, yeah! I got to go join," Zion confessed. "Can't just get called out and just sit there and do nothing. I got to do something."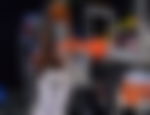 Why should Zion Williamson take part?
The reason behind asking this question is that LeBron James has never participated in the Dunk Contest. Surprising, right? Considering the number of monstrous dunks he drops in games. Who would want to say no to the GOAT?
However, that doesn't mean this is the only reason Williamson should consider taking part. This is a player whose dunk attempt had officials fixing the rim mid-game. How can this not remind anyone of Shaq's reign of terror with his dunks?
ADVERTISEMENT
Article continues below this ad
Do you think we will ever get a chance to see Zion Williamson drop slam dunks in this contest?
ADVERTISEMENT
Article continues below this ad
Read also- Zion Williamson Narrates the Story Behind the Viral Video of an Undersized Kid Guarding Him