Zion Williamson's Latest Claim on Rapper YoungBoy Leaves NBA Fans Pleasantly Surprised
Published 06/18/2022, 11:31 AM EDT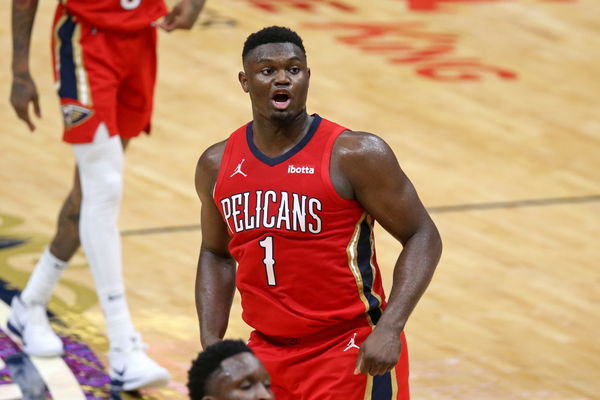 Superstar Zion Williamson picks YoungBoy as the best rapper in the world at the moment. A short clip of the 21-year-old athlete's verdict went viral on social media. Naturally, NBA fans had a lot to say about the pick.
The debate on selecting the best rapper in the country dominates American discourse almost as much as picking the best NBA or NFL player does. However, these debates are more heated because of their subjective nature.
There are no stats or head-to-head matchups to quantify the performance of different rappers. Therefore, it pretty much boils down to personal choice. Also, there are different subgenres of rap that appeal to different people.
ADVERTISEMENT
Article continues below this ad
However, the rapper that seems to impress Zion Williamson the most is 22-year-old artist NBA Youngboy. When asked who the No. 1 rapper at that moment for him, 'Zanos' replied with, "I gotta go with Youngboy".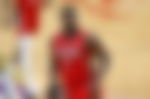 Meanwhile, NBA fans had something to say about Williamson's pick. While some agreed with the Pelican star, others have their own picks.
Youngboy is the greatest of our generation

— NFL Expert. (LaVine is staying) (@WhatSeparatesMe) June 16, 2022
I love YB, but personally Sippinjuiceluke is better

— Lucas (IFB) (@DlNWIDDIESTAN) June 16, 2022
HOLY W. Next on undisputed.

— Skiiiiiiuuuups Burner (@famousbucket) June 16, 2022
This is why Zion the next goat

— Tay🤟🏽 (@TaybeGreat) June 16, 2022
Zion Williamson set to return in the next season
Meanwhile, Williamson has also been making headlines recently for other reasons. The young sensation is expecting a contract extension from the New Orleans Pelicans this offseason.
However, reports have suggested that the Pelicans are reluctant to offer a max contract to such a brittle and injury-prone player. Such rumors have contributed to speculations about the Power Forward leaving New Orleans. Everything now depends on the deal the Pelicans front office offers Williamson.
ADVERTISEMENT
Article continues below this ad
Williamson has been out with a foot injury for the entire 2021-22 season. Consequently, whether he would be back wearing Pelicans apparel in the next season is now a hot topic for debate. It is true that the #1 overall pick in the 2019 draft has shown signs of slowing down.
However, he came out of the gates of college with all guns blazing. Comparisons with NBA legends like Shaquille O'Neal ran amok in NBA forums. His potential seemed infinite at first glance.
Watch this Story: Stephen curry best final performances
ADVERTISEMENT
Article continues below this ad
Moreover, he had a decent rookie year despite injuries. In 2021, he also earned his first All-Star appearance, averaging 27 points, 7.2 rebounds, and 3.7 assists in the season.
However, his extensive history of injuries may affect his chances. Should the Pelicans give Zion a max contract? Comment your thoughts below.