Zion Williamson Joins LeBron James, Kobe Bryant, and Magic Johnson with Historic All-Star Nomination
Published 02/24/2021, 7:30 AM EST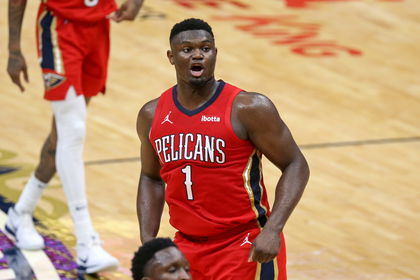 ---
---
Zion Williamson has been having a great season so far. The former number one draft pick has been putting up solid numbers for the New Orleans Pelicans this year. And while the team has struggled, Williamson is showing that he was worth being the undisputed first overall pick in the 2019 draft.
ADVERTISEMENT
Article continues below this ad
Zion Williamson making All-Star history
And now, Zion Williamson has made history. Williamson was recently named an All-Star for the first time in his career. At 20 years and 244 days, Williamson is one of the youngest All-Stars in NBA history. The only players to become an All-Star at a younger age are Kobe Bryant, LeBron James, and Magic Johnson. Williamson is in elite company already.
ADVERTISEMENT
Article continues below this ad
At 20 years, 244 days, Zion Williamson is set to become the fourth-youngest player to play in the NBA All-Star Game.

The only ones younger at the time of the game:

– Kobe Bryant: 19-169 in 1998
– LeBron James: 20-52 in 2005
– Magic Johnson: 20-173 in 1980

— Andrew Lopez (@_Andrew_Lopez) February 24, 2021
Williamson was one of the most hyped prospects to enter the NBA in recent memory. He was the undisputed favorite to be the number one draft pick in 2019. He went to the New Orleans Pelicans, but his first season was a short one. Williamson had injury struggles that dated back to his days playing for Duke.
When he did make his debut, fans got the chance to see why Williamson had such a following before ever playing an NBA game. He only got to play 19 games in his first NBA season, as the Pelicans missed the playoffs last season. Williamson spent much of the off-season working on his fitness issues and seems to have put his struggles behind him.
Zion looking strong this season
This season, Williamson has been putting up some solid numbers. He is currently averaging 25 points, 6 rebounds, and 3 assists for the season. Furthermore, he has been shooting 35% from the three-point line and 61% from the field. Those are excellent numbers for a player who is only in his sophomore season in the NBA.
ADVERTISEMENT
Article continues below this ad
Despite his solid performances, the Pelicans have been struggling this season. They currently have a 13-17 record and are struggling to secure a playoff position. Over the last few years, the NBA has shown that any team below .500 for the season tends to struggle to secure a playoff position.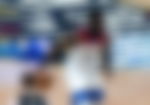 ADVERTISEMENT
Article continues below this ad
Can Zion Williamson lead the Pelicans to a playoff position? He and Brandon Ingram will have to step up their performances to a great degree. The Western Conference is much tougher than it has been in years, and the players have to look their best if the Pelicans stand a chance to make the postseason.