'He Didn't Step Up': Shaquille O'Neal Bashes James Harden for Comments on Houston Rockets
Published 01/15/2021, 1:29 PM EST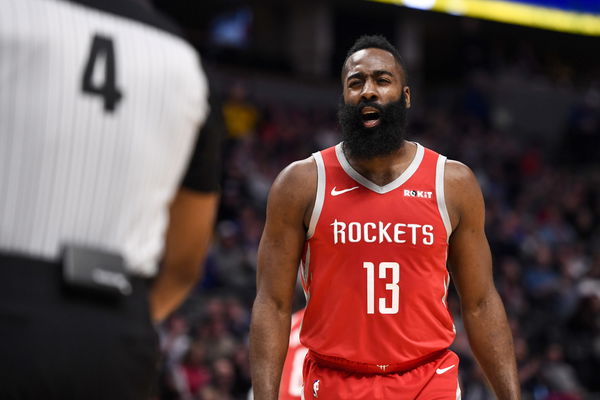 ---
---
James Harden is finally completing his dream trade away from Houston but not before he caused mayhem in the aftermath of the Rockets' defeat to the LA Lakers. In the post-match conference, he gave what seemed like a parting statement which included the line "I have done everything I can." 
ADVERTISEMENT
Article continues below this ad
James Harden asked if he's surprised the #Rockets didn't make a run: "We're just not good enough..Chemistry, talent-wise, everything. It's clear..I love this city I've literally done everything that I can..It's crazy. It's something that I don't think can be fixed." pic.twitter.com/1bbfrytyUj

— Mark Berman (@MarkBermanFox26) January 13, 2021
ADVERTISEMENT
Article continues below this ad
But a certain NBA legend isn't buying what Harden is selling. And that legend is none other than Inside the NBA's Shaquille O'Neal," When you say you gave the City your all, that ain't true."
Explaining why he felt that the Beard didn't give his all, he pointed to his unflattering Playoffs record. The front office surrounded him with all the talent that the former front and center of the franchise demanded. But he couldn't take them past the finishing line.
"You asking for Dwight Howard, we gave them to you; didn't work out. You ask for Chris Paul, we gave them to you… Now when you say I gave you everything, I say no you didn't because the last 5 games when it comes to elimination, you are 1 in 4."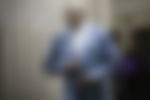 The former Orlando Magic center used to have this same attitude as Harden in his younger days. But it did not last long as his stringent army father straightened him out.
"I used to be like James, I used to come home and complain. And my father used to say, 'But what the hell did you do? He didn't do anything. He didn't step up when he was supposed to step up," said O'Neal.
All or Nothing for James Harden now
As a 4-time NBA champion, Shaq knows what it is like to win. After all, he was under a lot of pressure to deliver himself when he was plying his trade for the Lakers. Since he feels he has the 'G-14 classification' to comment on these sensitive NBA title talks, he said,
ADVERTISEMENT
Article continues below this ad
"So, now he's got his little super team. He has to win this year. If he doesn't win this year, it's a bust, Period."
ADVERTISEMENT
Article continues below this ad
Harden just made the Brooklyn Nets the strongest team on paper. Hence, there could be no excuses this time around. Playing with former NBA champs in Durant and Irving, he must deliver what he's promised to do or see his legacy thrown out the window.