"I Don't Care If Tom Brady Had 2, 3 Guns…": Ex-Lakers Star Drags NFL Legend to Call Out Renowned Ja Morant Critics
Published 03/10/2023, 2:22 PM EST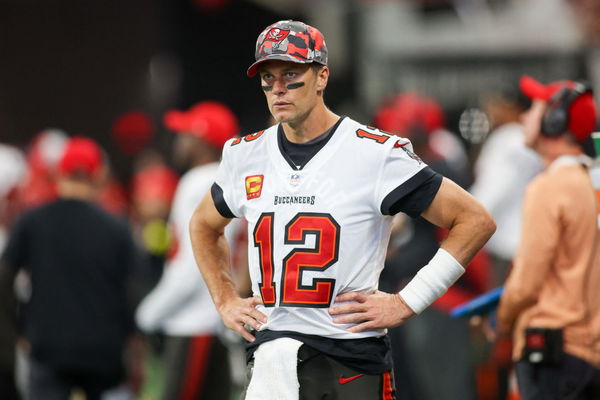 The NBA world has been abuzz with conflicting narratives regarding the recent controversy involving Memphis Grizzlies star Ja Morant and his decision to display a gun on Instagram live. Many have criticized Morant's actions, questioning his maturity and responsibility as a professional athlete and a public figure. With many different opinions floating on the Ja Morant situation, two conflicting perspectives with strong opinions on the matter have emerged . Recently, a former Los Angeles Lakers star dragged Tom Brady into the drama to adopt a bold stance against one of Morant's harshest critics.
Former number one overall pick of the NBA draft Kwame Brown recently called out the heavy backlash against Ja Morant. The 41-year-old highlighted the supposed hypocrisy of the NBA media by pointing out the disparate treatment received by white and black athletes on certain issues.
Kwame Brown drags Tom Brady in Ja Morant gun controversy
ADVERTISEMENT
Article continues below this ad
The Instagram live session by NBA star Ja Morant and the heavy backlash surrounding it has sparked a great deal of controversy in NBA circles. The situation has been further exacerbated by prior altercations where Morant was allegedly involved in flashing weapons. The Memphis Grizzlies have suspended the 23-year-old indefinitely after the controversy.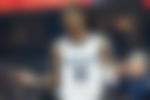 Meanwhile, Kwame Brown has called out Shannon Sharpe of FS1's Skip and Shannon: UNDISPUTED for his recent criticism of Morant. The three-time Super Bowl champ had severely criticized Ja for trying to act 'hood' despite having a $200 million NBA contract. In the meantime, Brown dragged in Tom Brady to 'expose' Sharpe's supposed hypocrisy on the whole matter.
During a recent live stream on YouTube, Brown pointed out the disparity between how the media covers white athletes versus black athletes. He directly called out Sharpe, saying, "Skip Bayless is not going to bash Tom Brady on nothing. Skip Bayless is never gonna go up there-I don't care if Tom Brady had two three guns, Skip Bayless would be sad."
"He'll come up there and report on it but have some empathy for a man that he knows probably just made a mistake," Brown added. The controversial NBA veteran went on to criticize the cancel culture that often targets black athletes, while white athletes are given a pass for their mistakes. He also accused Sharpe of not standing beside the people of his own community during a tough time.
ADVERTISEMENT
Article continues below this ad
Read more : Charles Barkley Angers Shaquille O'Neal by "Disrespecting" Stephen Curry: "Ja Morant Should Definitely Start in the All Star Game and Steph Second"
Brown's earlier take on the situation
Former NBA player Kwame Brown weighed in earlier on the controversy surrounding Ja Morant's decision to display a gun on his Instagram live. Brown then highlighted the importance of maturity and responsibility for successful basketball players, saying, "It takes more to get to the NBA than just playing basketball…the maturity level." 
ADVERTISEMENT
Article continues below this ad
Watch this story : Top 5 Most Fierce Rivals of Michael Jordan
Previously, he also criticized those who quickly undervalued Morant's contract over the incident, noting that Morant's talent on the court should still earn him a max contract. However, Brown also questioned why an NBA player with a $200 million contract would want to carry a gun, suggesting that Morant could hire licensed security guards instead.
Edited By: Satagni Sikder