"He should get banned": NFL Legend's "Shameful" Fight With 7 ft NBA Player Astonishes Shaquille O'Neal and Fans
Published 01/21/2023, 10:10 AM EST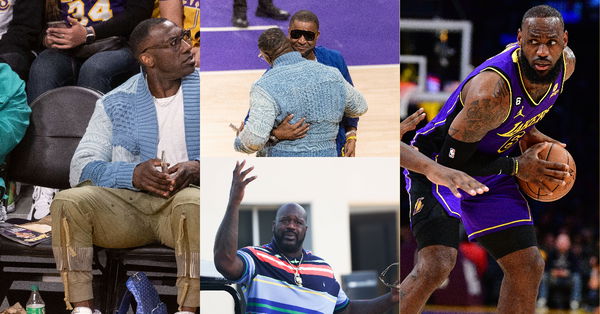 NBA legend Shaquille O'Neal and NBA fans around the world witnessed NFL legend Shannon Sharpe going up against Steven Adams and the Memphis Grizzlies. Things got heated between Sharpe and the Grizzlies during the Los Angeles Lakers home game against the Grizzlies. LeBron James and the Lakers came away with a close 121-122 win. This loss brought an end to the Grizzlies' 11-game winning streak. But Ja Morant and his team fought hard to continue the streak.
The game was very closely contested from the tip-off and saw things flare up between LeBron James and Dillon Brooks. The Grizzlies now have a reputation for trash-talking with some of the biggest superstars. But it did not end well for them against the Lakers.
Shaquille O'Neal and fans react to Sharpe's involvement with the Grizzlies
ADVERTISEMENT
Article continues below this ad
It is no secret Shannon Sharpe is a huge admirer of LeBron James. The NFL Hall of Famer has been seen courtside in a couple of Lakers games already. Halfway through the game, the Memphis Grizzlies had a four-point lead. As the players were leaving for the locker room, Sharpe had an argument with Dillon Brooks. According to reports, the three-time Super Bowl champion said Brooks is too small to guard James. As Brooks and Sharpe had a verbal tussle, Grizzlies' center Steven Adams got involved to defend his teammate.
 

View this post on Instagram

 
This even led to Sharpe having an argument with Ja Morant's father Tee Morant. Everyone had to be held back. The video clip of the whole ordeal went viral and Shaquille O'Neal shared it in his Instagram story. Many NBA fans were stunned by the issue and shared their opinion as well. Here are some reactions:
"He to old to be trinna fight. He should get banned."
I don't understand why @ShannonSharpe wasn't removed from the arena after trying to fight the @memgrizz players. It's L.A. It's a Fox worker, a skip bayless colleague. Any other person will have been banned from attending games. Also, he rides LeBron hard, shameful

— Aldo Chavez (@aldo_chavez) January 21, 2023
"That 7 foot Australian is a dude I'd like to not piss off"
"I guarantee if this wasn't Shannon Sharp and it was a normal fan people would be calling for this dude to be banned"
"Don't sleep on Aquaman, he build different too!!"
"People sayin don't mess with unc? Y'all have forgotten who's side Steven adams is on because he's folding unc like a lawn chair"
"Lavar woulda got band from the stadium lol"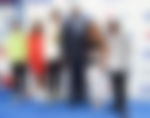 ADVERTISEMENT
Article continues below this ad
Many NBA fans were not happy with the antics of the NFL legend. However, some fans showed their support for Sharpe as well.
The Lakers closed out the Grizzlies
The game between the Los Angeles Lakers and the Memphis Grizzlies continued to be close after the tussle at halftime.
ADVERTISEMENT
Article continues below this ad
WATCH THIS STORY – Shaq-tacular 2022: Rob Gronkowski, Cardi B, Ludacris and Other Stars Set to Turn Up the Heat at Shaquille ONeals New Years Eve Party on Meta
After a couple of close losses in the past week, the Lakers finally closed out a tight game against the Grizzlies winning it by just one point. Russell Westbrook led the Lakers in scoring with 29 points. LeBron James came in second with 23 points as the duo helped the Lakers to a hard-fought win.