64 Days After $8,920,000,000 Scam Forced 'Hiding' Shaquille O'Neal to Name Stephen Curry, Ex-NFL Player Rips Apart the Controversy
Published 03/19/2023, 9:30 AM EDT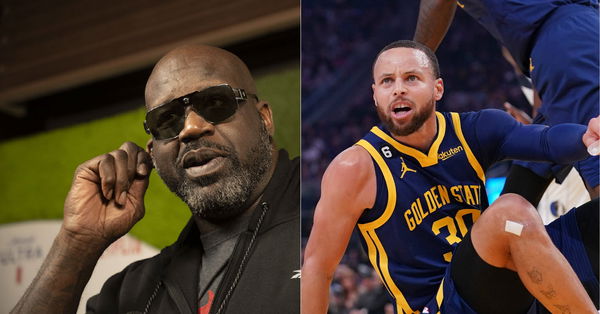 NBA legend Shaquille O'Neal has made a fortune from some major endorsement deals over the years. Because of Shaq's massive popularity, many high-profile brands want him to endorse their products. However, things have turned ugly recently after the fall of Shaq-endorsed cryptocurrency exchange FTX. In fact, the Big Diesel has been accused of "hiding" to avoid serving a class action lawsuit. Meanwhile, an ex-NFL player and popular sports analyst have given his hot take on the strange new developments, almost two months after Shaq mentioned Steph Curry while addressing the fiasco.
O'Neal was one of the biggest ambassadors of the cryptocurrency exchange company FTX. The Los Angeles Lakers legend has been in hot waters ever since the firm filed for bankruptcy in November 2022. Shaq has since then tried to clear the air about his involvement. However, he is facing bigger issues right now, as the whole debacle takes center stage in sports circles.
Shaquille O'Neal had mentioned Stephen Curry's name
ADVERTISEMENT
Article continues below this ad
The issues at FTX started in mid-2022 and the company reportedly owed over $8 billion to its customers who were unaware of the issue. In November, the site crashed and filed for bankruptcy. FTX founder Samuel Bankman-Fried reportedly faces federal fraud charges. Celebrity endorsers like Stephen Curry, Shaquille O'Neal, Tom Brady, and Naomi Osaka have also been dragged into the mess after popular commercials done by the likes of Shaq and Curry brought in a chunk of investors.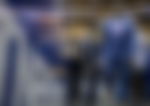 In fact, celebrities who had endorsed FTX in the past also face lawsuits. A couple of months back, the Big Diesel cleared the air, saying that he was just a "paid spokesperson" and that didn't implicate any involvement in the business. Furthermore, Shaq had reportedly admitted over two months ago that he had endorsed the firm due to his good relationship with Stephen Curry.
Hinting at Shaq's absence, Forbes reported that lawyers of FTX retail officer Edwin Garrison wrote to the defendants via an email, "We have spent great efforts (4 different service companies) trying to get you all served with our Complaint (…) Only one, however, has chosen to evade service, in order to draw out these proceedings, or to otherwise attempt to avoid answering for these allegations."
Now, the plaintiffs' attorneys have claimed that O'Neal has been "hiding" to avoid service for the class-action lawsuit against celebrities who endorsed FTX. The lawyers have even considered hiring detectives to track down the location of Shaq after multiple attempts to reach out to him have failed. Former NFL player and Fox analyst Marcellus Wiley recently gave a rather startling take on the issue.
Marcellus Wiley finds the claims "funny"
Wiley seemingly dismissed the controversy, saying that claims like O'Neal evaded service were "funny". During a recent episode of his podcast, he said, "But it's just an appointment for a court date so I think there's not much to this story as much as there's something to this story. Because it's kinda hard for me to believe that y'all can't find a 7'1, 330-lbs guy!"
ADVERTISEMENT
Article continues below this ad
He then talked about the time he was served for child support while he was training. "…And if I wasn't at practice, maybe I wouldn't have received it," Wiley joked.
The former defensive end suggested that the celebrities' defense will claim that they are not liable for FTX's downfall. And that will be the story of the lawsuit. So he wondered why would Shaq hide or run away from being served.
ADVERTISEMENT
Article continues below this ad
WATCH THIS STORY – 5 times Charles Barkley and Shaquille O'Neal had heated fights on Inside the NBA
What do you think about Marcellus Wiley's comments? Let us know in the comment section.
Edited By: Satagni Sikder