Lakers Legend Kareem Abdul-Jabbar Bids Farewell to Tennis GOAT Serena Williams With a Heartfelt Message: "She's Not Wrong, the Dilemma is Real"
Published 08/10/2022, 9:00 PM EDT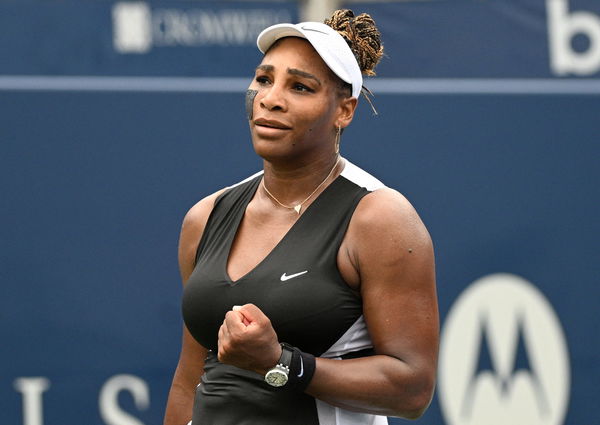 Los Angeles Lakers legend Kareem Abdul-Jabbar took to his daily reactions blog and reacted to the news of tennis legend Serena Williams announcing her retirement. 'Kareem reacts' is a segment where he reads out the daily news from the newspaper and pens his thoughts on the current affairs that speak out to him.
ADVERTISEMENT
Article continues below this ad
Watching fellow GOAT Serena bid farewell to tennis made Kareem reflect on the concept of retirement. He related to Serena Williams to a certain degree and understood her plight.
ADVERTISEMENT
Article continues below this ad
American sensation Serena announced her retirement from the sport she dedicated her life to just yesterday. Notably, Williams has won 23 single Grand Slam titles and has etched her name in the record books of the game. Some of Serena's astonishing feats include her 39 Grand Slam wins and her 319 weeks of securing the top rank.
Kareem Abdul-Jabbar admitted that he would miss seeing Serena Williams play as he read The Washington post's report on her retirement and reacted to it. Like Serena, Kareem achieved a lot of success in his sport; he won six NBA Championships in his 19-year career. He never once missed out on being an All-Star and won two Finals MVPs- one with the Bucks and one with the Lakers.
Now, reacting to Serena's retirement, he wrote about understanding the importance of family and the amount of work it requires to reach the level Williams reached in her sport.
Kareem Abdul-Jabbar relates to Serena Williams
Serena Williams has won a number of accolades and gained a lot of appreciation for her craft over the years. The Los Angeles Lakers icon reacted to the announcement of her retirement on his journaling blog.
Serena Williams has just announced plans to retire after the U.S. Open.

➖ 73 Singles Titles
➖ 23 Grand Slam Singles titles
➖ 14 Grand Slam Doubles titles
➖ 4 Olympic Gold Medals
➖ $94M in prize money

A legend 🐐 pic.twitter.com/rt6a6RaqFl

— Front Office Sports (@FOS) August 9, 2022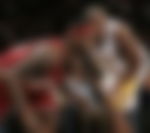 Kareem said, "Serena Williams is one of the greatest athletes to ever live. Watching her play tennis is a joy for all tennis fans, but especially for me because I can appreciate the tremendous effort and sacrifice it took to get her to that exalted level."
Williams faces a dilemma amidst her retirement from tennis
Kareem Abdul-Jabbar understands the dilemma that Serena faces. She wishes to give time to her family now after playing tennis at the highest level for several decades.
ADVERTISEMENT
Article continues below this ad
Serena told Vogue, "Believe me, I never wanted to have to choose between tennis and a family. I don't think it's fair. If I were a guy, I wouldn't be writing this because I'd be out there playing and winning while my wife was doing the physical labor of expanding our family."
Kareem responded to this by saying, "She is not wrong. The dilemma is real."
ADVERTISEMENT
Article continues below this ad
WATCH THIS STORY: Who is Kurt Busch and how did Michael Jordan inspire his NASCAR victory?
Serena bows out as one of the greatest players to ever play the game. A champion through and through, she remains an inspiration for millions of women across the globe who dream of a career in the sport, let alone like that of the great Serena Williams.