"You Really Can't Play!": WNBA Champion and 2x Peak Performer, Brittney Griner Was "Terrible" at Basketball, Claimed Her Best Friend
Published 10/01/2022, 10:10 AM EDT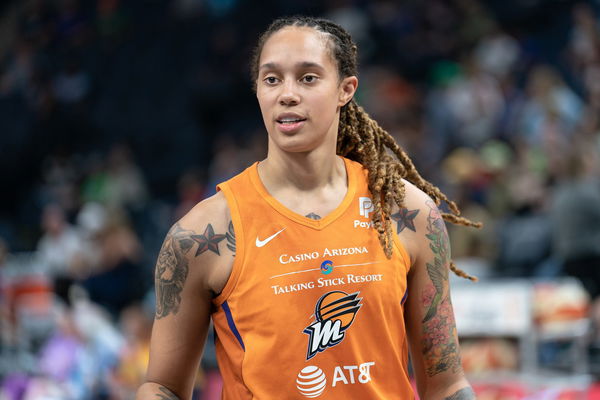 Brittney Griner was born to Vietnam war veteran Raymond and homemaker Sandra Griner. Griner considered is one of the most successful WNBA players. As confident as the Phoenix Mercury player is, little Griner was just as shy and insecure. Even when Griner was a young girl, she was more interested in helping her dad fix cars rather than playing with dolls. Gradually, Griner became aware that she was different from other girls.
In her autobiography, 'In My Skin: My Life On and Off the Basketball Court', Griner shared how she used to be bullied by other kids for her physical appearance. Furthermore, she wrote about her struggles of coming to terms with her identity. Additionally, Griner told ESPN that she was hoping college would be different from school, but it ended up being a disappointment.
ADVERTISEMENT
Article continues below this ad
"I remember thinking once I got to college I would finally be free. And then I get there and I had to stay hidden. My teammates didn't have a problem with me being gay, but the school did. It was crazy," said Griner.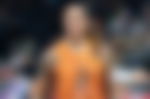 Griner was not familiar with organized basketball before she started high school. When she first attempted to shoot hoops, one of her high school teammates called out at her for being bad at basketball.
Brittney Griner's best friend reveals Griner was pretty awful in basketball
While the Phoenix Mercury star is now an eight-time WNBA all-star, she could hardly shoot hoops when she was a high school student. Brittney Griner's high school teammate and best friend revealed that Griner had really poor skills when it came to basketball. While Griner had joined her high school volleyball team, she was noticed by the school basketball coach, who asked her to give the sport a try. When Griner made her first shot, it was evident to her teammates that she had never played basketball before then.
ADVERTISEMENT
Article continues below this ad
"I remember the first day she shot the ball. It was terrible. We were like, 'Yo, you really can't play!,'" said Janell Roy, Griner's best friend.
She significantly improved in the sport as she grew almost a foot taller while she was still in high school. A YouTube video of Griner dunking during her high school years went viral. It was also watched by Diana Taurasi, who went on to become Griner's pro teammate.
Watch this Story: Who is Luke Walton? What Did He Say About Kobe Bryant and Shaquille ONeal?
ADVERTISEMENT
Article continues below this ad
"These were grownup dunks. We were just like, 'Well, that's the future of basketball. We might not have a job for very much longer,'" said Taurasi.
Evidently, Griner went on to create history in women's basketball as the WNBA champion.
Edited By: Pritam Priyedarshi