John Cena Mocked Kobe Bryant's 'Selfish' On-Court Tendencies to His Face in LeBron James and Shaquille O'Neal's Presence
Published 05/30/2022, 10:00 AM EDT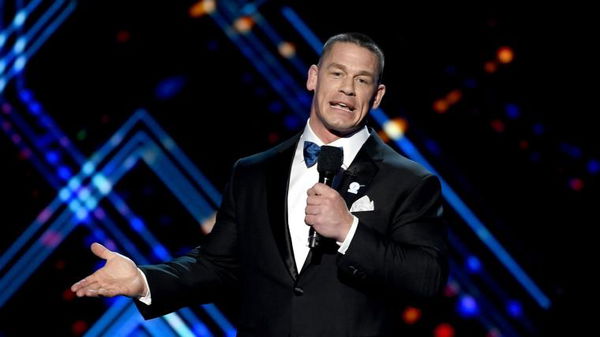 Kobe Bryant was among the greatest players to ever step foot on a basketball court. His unbelievable scoring tendencies and impressive accomplishments speak for themselves. Many, though, dubbed him a "selfish" player. There were instances when he had to be that guy and other instances when he just wanted to be. Whatever the cause, it all stems from Kobe's belief that he was the best player on the court.
ADVERTISEMENT
Article continues below this ad
Bryant honestly thought that he had a superior talent to everyone else on the court, therefore, he wanted to take as many shots as possible. Fans knew it was going to be a Mamba night the moment Kobe stepped on the gas pedal.
ADVERTISEMENT
Article continues below this ad
Several people, however, misunderstood that conquering mindset for a selfish one. Hilariously, the Lakers legend has also been mocked by WWE Superstar John Cena for his "selfish" on-court tendencies.
John Cena hosted the 2016 ESPY Awards, which were attended by several sports personalities including LeBron James, Shaquille O'Neal, Kyrie Irving, and other athletes. Cena, who is not a comic like the previous presenters, surprised everyone with his wit and charm throughout his monologue. The wrestler was handing out ruthless roasts all night. Even luminaries like Peyton Manning and Kobe Bryant were not immune to this roasting by Cena in his monologue.
"Kobe Bryant and Peyton Manning's final games had a few things in common: Unforgettable and almost no passing," Cena said.
Kobe Bryant and Peyton Manning's final games
Fair to say, the comparison is quite legit. Peyton Manning's last game came in 2015 in Super Bowl 50. Manning, at 39, appeared to be a pale shell of the NFL legend fans knew. He completed 13 of 23 passes for 141 yards, no touchdowns, one interception, two fumbles (one lost), and was sacked five times. However, his teammates came through for him, as Manning's Broncos defeated the Carolina Panthers, allowing him to finish on top.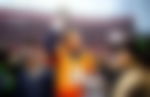 Kobe Bryant's last game was truly one to remember. His final game was so perfect and extraordinary that those who witnessed it will cherish it for the rest of their lives. Bryant produced 60 points and nailed the game-winning jumper with 31.6 seconds remaining in his farewell game. He was responsible for 15 of the Lakers' last 17 points. In the pivotal quarter, Mamba outscored his opponent 23-21.
To cap off the fairytale finish, Bryant spearheaded the Lakers to a 101-96 triumph over the Utah Jazz in his 1,346th and final game. His final game definitely lacked the passing as he took 58.8 percent of his team's 85 shots.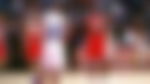 This was the most proportion of his team's shots he had ever attempted in a game, even more than when he dropped 81 points. In conclusion, Kobe's farewell outing was just so Kobe.
Bryant's self-belief propelled him to the pinnacle of success
ADVERTISEMENT
Article continues below this ad
All the elite athletes in any sport have it. Undoubtedly, Kobe's idol, Michael Jordan, had it; the unwavering confidence that you're the best player on the planet.
WATCH THIS STORY: Michael Jordan and Yvette Prietos Wedding Ceremony in Pictures
Kobe Bryant's conviction drove him to 5 NBA championships, 15 All-NBA teams, two Finals MVPs, 12 All-Defensive Teams, and two scoring crowns, among several other accomplishments.
ADVERTISEMENT
Article continues below this ad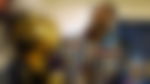 It occasionally annoyed people. It even upset commentators throughout his career. But without that unwavering faith and confidence, Kobe would never have become the Black Mamba that we all knew and loved.