WWE Legend Dwayne 'The Rock' Johnson Once Left Kings Fans Infuriated With Hilarious Claim in Favor of Kobe Bryant's Lakers
Published 05/02/2022, 6:30 PM EDT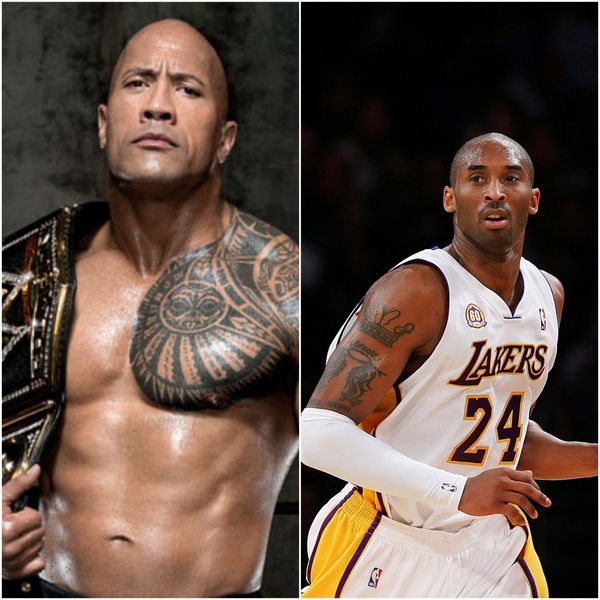 There are teams that haven't seen the NBA Finals or won a championship. Some got pretty close, while others struggled to even get into the playoffs. These teams do try their best, but there can be several reasons why these teams might not succeed.
ADVERTISEMENT
Article continues below this ad
Toronto Raptors were one of them, but in 2019, they finally won their first championship. Meanwhile, Sacramento Kings haven't seen the NBA Finals for 71 years. They played their last championship game in 1951, beating the Knicks in 7 games.
ADVERTISEMENT
Article continues below this ad
19 years ago, the Kings had the chance of winning a title but were blocked by the Lakers. And one celebrity who took a shot at them and reminded them of the loss was WWE legend Dwayne 'The Rock' Johnson.
The Rock made fun of the Kings after Kobe Bryant, and the Lakers got the best of them
In 2002, the Kings surprised everyone in the playoffs, as they made it to the conference finals. The series was pretty competitive as the Kings seemed to have an edge over the Lakers. Though LA survived game 6, which to this date is considered one of the most controversial games in the NBA. Kings might've won against the Nets in the Finals, but that never happened. The Rock, after a year, went on to make fun of the Kings fans, while playing guitar in the WWE ring.
The last lines of his song were, "But I'll be sure to come back when the Lakers beat the Kings in May.". Though the postseason did not go well for both the teams as the Lakers lost to the Spurs in the second round and the Kings lost to the Mavericks in the conference semifinals.
WATCH THIS STORY: Who is the new husband of Shaquille ONeals Ex-Wife Shaunie?
Dwayne Johnson had the Kings fans upset, but what was more upsetting was neither of the teams went past the second round. But this won't be Kobe's first time struggling in the playoffs.
ADVERTISEMENT
Article continues below this ad
Kobe did not make the playoffs in 2005
The 2004-05 Lakers couldn't manage to make it to the postseason. This Lakers team only had Kobe Bryant. The veterans, Karl Malone, retired and Gary Payton went to the Celtics. Whereas Shaquille O'Neal wore his Heat jersey that season.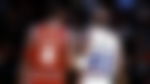 ADVERTISEMENT
Article continues below this ad
The team finished the regular season with a record of 34-48. Kobe had a great season, averaging 27 points, 5.9 rebounds, and 6 assists. Though his team couldn't contribute enough. It is surprising to see some of the greatest players sitting at home during the postseason.