WWE Universal Champion Roman Reigns Reveals Obsession With Michael Jordan's 'Air Jordans' While Growing up
Published 03/13/2021, 6:30 PM EST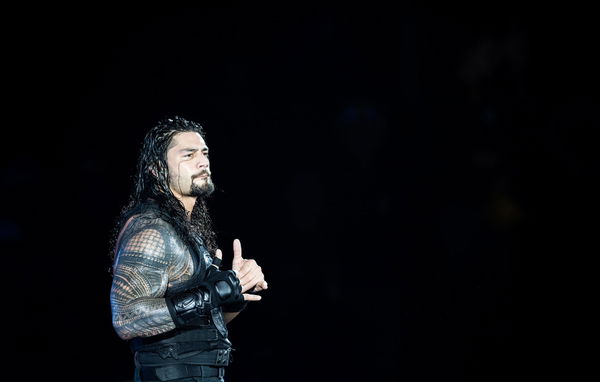 ---
---
Michael Jordan is one of the most iconic basketball players of all time. However, his contributions to fashion are incredible as well, just as how Kanye West mixes his musical expertise with an almost billion-dollar fashion empire. However, Michael Jordan was the first mainstream sports or entertainment star to represent his culture in the world of fashion.
ADVERTISEMENT
Article continues below this ad
Air Jordans are easily the most iconic sneaker line in basketball shoe history. They transcended the world of basketball and became a common fixture in pop culture. Jordan's are still considered one of the coolest shoes on the market and new releases sell like hotcakes. WWE superstar Roman Reigns is aware of that and is a self-confessed fan of Jordan.
ADVERTISEMENT
Article continues below this ad
Reigns commented on the cultural significance of Jordans in a comment early in the video. However, he revealed that he wore Jordans to the ring after he returned to the WWE post his battle with leukemia.
The Universal Champion said that his favorite shoes were the Air Jordans 1, 4, and 11s. He displayed his shoe knowledge when he challenged the Complex staff on not having the latest version of the Jordan 'Six Rings' edition, a shoe that even he cannot seem to get his hands on.
Michael Jordan: Changed pop culture with his shoes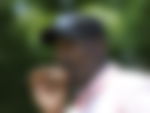 Michael Jordan clearly had a profound influence on Reigns in terms of how the superstar chooses to express himself. But that is the same impact he has had on two generations of basketball fans. Even though Jordan hasn't played since 2003, his shoe is just as popular with the current generations.
ADVERTISEMENT
Article continues below this ad
MJ has built a phenomenal brand, as he now runs his spin-off Jordan Brand. His exploits as the chairman of the Charlotte Hornets may still yet to yield results, but his clothing genius keeps expanding.
ADVERTISEMENT
Article continues below this ad
Jordan has started breaking into football jersey sponsorships, being prominently featured on French club Paris Saint-Germain's jersey. Jordan Brand was also responsible for the 'City' editions of NBA teams this season, showing how big the name 'Jordan' has become in the world of sports apparel. What started as a successful shoe is now one of the fastest-rising apparel companies in the world.