Brooklyn Nets guard Kyrie Irving is set to miss at least another week owing to a knee injury that he suffered during the game against Washington Wizards on Saturday.
On Sunday, Irving went through an MRI scan which confirmed a medial ligament sprain. Reports suggest that he will miss at least another week of Basketball which sees the Nets play games against Phoenix Suns, Golden State Warriors, and Toronto Raptors.
Kyrie Irving went back to the locker room after getting his leg caught underneath Bradley Beal. pic.twitter.com/6KpqXhfskJ

— SportsCenter (@SportsCenter) February 2, 2020
After the injury, Irving took to Instagram to affirm he would be fine.
"I appreciate everyone reaching out! I'll be okay after last night's tweak with my knee," Irving's Instagram story read. "Honestly, what a scare, but I know God and the angels definitely looked out for me on that one! The marathon continues though, gotta keep the same focus and determination to get back out there when I'm healthy! What a week of challenges, but I trust in the Divine purposes of life!
"The journey is the reward."
Brooklyn Nets will have to do without Kyrie Irving….again
Irving has already missed a career-high 28 games this season. Earlier in the season, he suffered a shoulder injury that saw him miss 26 straight games. The Nets will now have to do a few more games without their star point guard.
In the absence of Kyrie, the likes of Spencer Dinwiddie put up some noteworthy performances as his replacement. The Nets will be looking for similar performances from their replacements as the race for the playoff spot keeps on intensifying.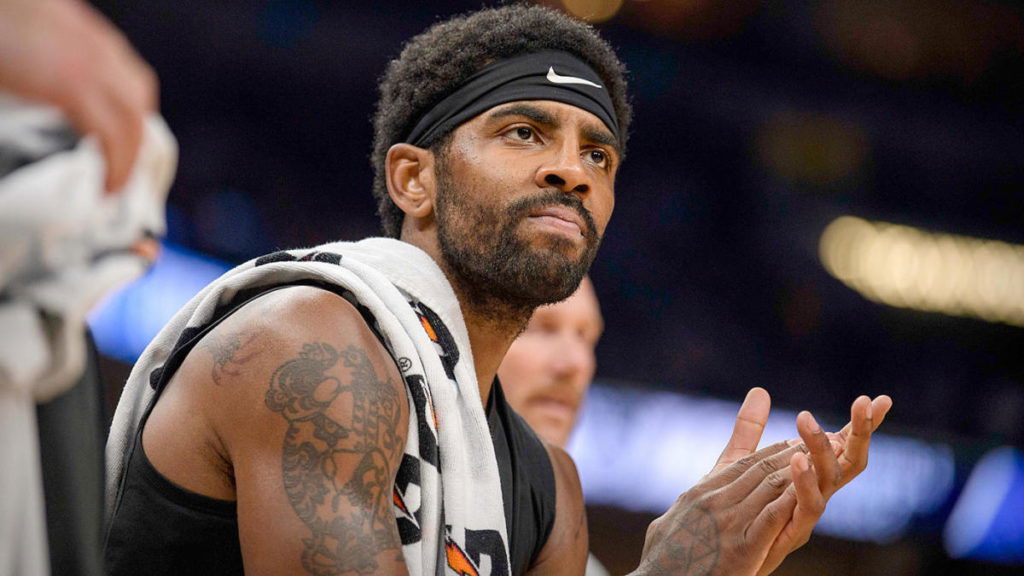 The Nets are currently seventh in the Eastern Conference with a 0.438 record. Their 21 wins in the season is same as the eighth-placed Orlando Magic and two more than the ninth-placed Chicago Bulls.
In the coming week, Brooklyn play home games against Phoenix Suns and Golden State Warriors and a road game against defending champions Toronto Raptors.