"Everybody's Got Their Poison": When Derrick Rose Had a Big Gummy Bear Problem
Published 04/23/2020, 6:27 AM EDT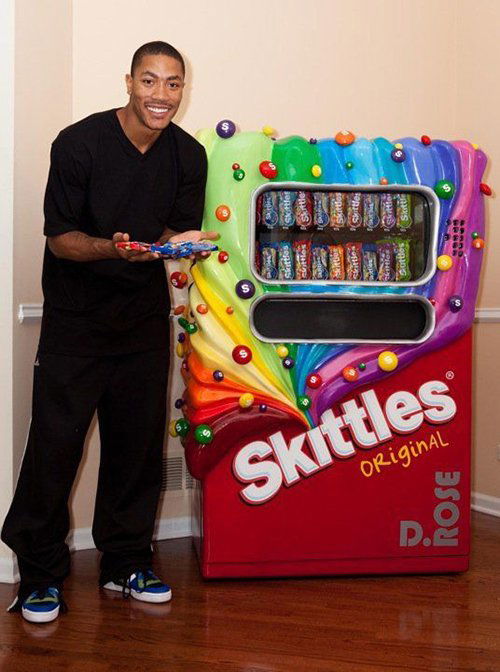 ---
---
For most athletes, internal ailments produce much more agony than any external wound. It may be so because they are harder to diagnose. Many players choose to sit out when they face trouble, but Derrick Rose isn't one of them. We take a look at how Rose managed to play earlier in his career despite facing such ailments.
ADVERTISEMENT
Article continues below this ad
Derrick Rose was an unstoppable rookie
Derrick Rose played for the Memphis Tigers before the Chicago Bulls drafted him in 2008. Now, one would expect that an NCAA star like Rose would have a proper diet, right? Wrong!
ADVERTISEMENT
Article continues below this ad
One of Rose's teammates revealed that the now Detroit Pistons' star was, in fact, fueled by candy!
"He eats Gummy Bears and Starburst for breakfast, and Twizzlers and Honey Buns for dinner," Rose's teammate and fellow guard Chris Douglas-Roberts said.
Chris continued, "That's why his stomach hurts. We tell Derrick the whole year, 'Stop eating so many Gummy Bears and Sour Straws.' But he can't. Nobody eats Gummy Bears more than him."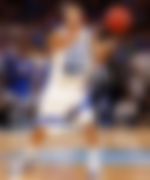 Apparently, Memphis freshman sensation had a stomach ailment that forced him to miss the media sessions on Sunday. However, he played in the upcoming national championship game.
That afternoon, Rose walked into a pre-scheduled group interview with all the starters and coach John Calipari. He then went over to Calipari and whispered something to him. While returning, Calipari was alone.
"He said his stomach was bothering him," Calipari cleared.
In 2010, Rose addressed his sweet problem. "It's just my poison," Rose said. "Everybody's got their poison, and mine is sugar."
In another such incident a few years down the road, Rose put basketball before his own health. In January 2011,  Derrick Rose was dealing played despite two serious ulcers. He was visibly wincing in pain, but still lead the Chicago Bulls to a 99-90 win over Orlando Magic.
ADVERTISEMENT
Article continues below this ad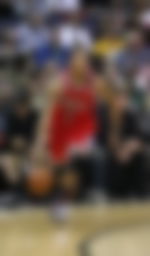 ADVERTISEMENT
Article continues below this ad
Rose had 22 points and led everyone in the game with 12 assists. He pulled down six rebounds, including a pair in the game's final minute, which he followed with two free throws that confirmed the win. Rose played over 37 minutes that night.
Now Rose has his diet looked after. However, we hope he keeps his sugar away. Otherwise, the NBA community will witness many such brave incidents, but at poor Derrick Rose's stomach's expense.