"What's Up, You Little BI**H": Allen Iverson Recalls His Very First Conversation With Michael Jordan
Published 04/28/2020, 6:36 AM EDT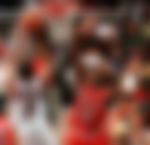 ---
---
The NBA community respects and idolizes legend Michael Jordan. Just like the many players who have come and gone, Allen Iverson admired him as well. Two years ago, he opened up about a few initial encounters he had with MJ, and how he kept them in the past.
ADVERTISEMENT
Article continues below this ad
When Michael Jordan acted like a complete jerk
Former MVP Allen Iverson had an interview with Complex in 2018. He sat down with Speedy Morman to throw some light on everything from his conversation the first time he met Michael Jordan to his iconic shooting sleeve. He also touched on the most memorable Kobe Bryant moment and his opinion on the state of the NBA today.
ADVERTISEMENT
Article continues below this ad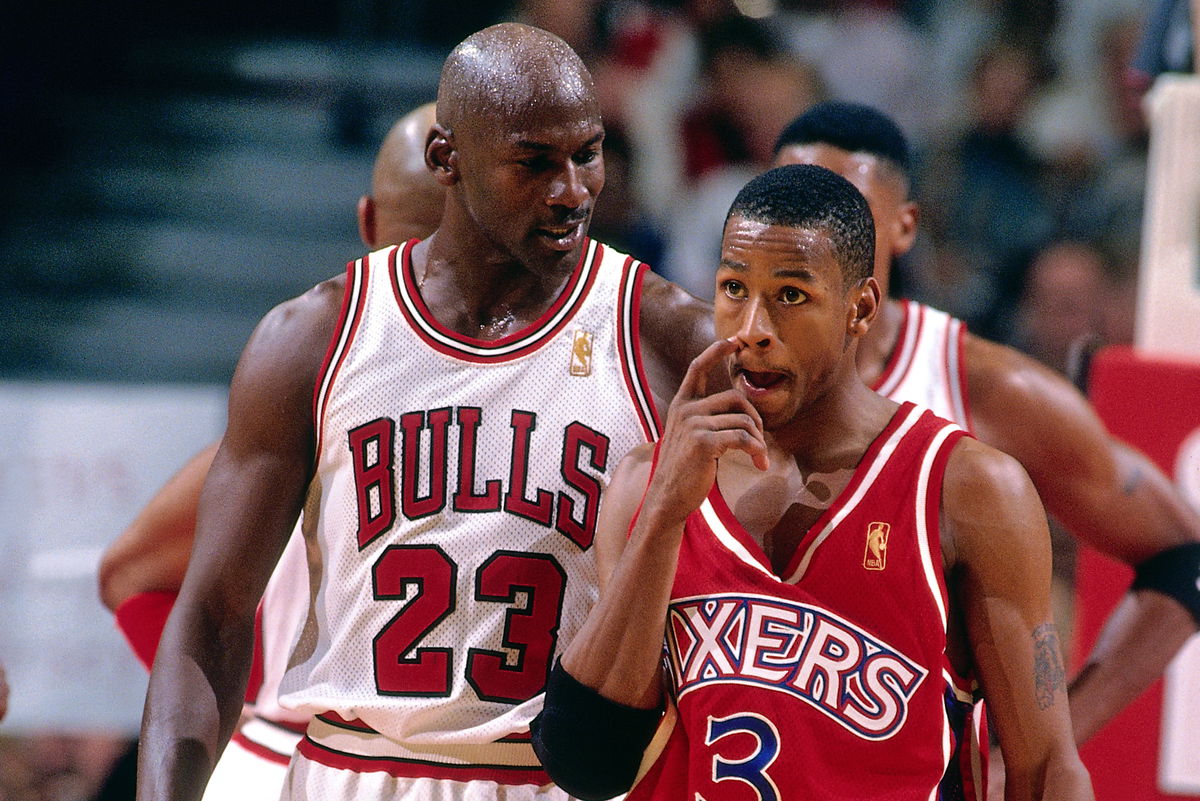 The most humourous anecdote from the interview seemed to be his primary interaction with NBA legend Michael Jordan.
Allen and Speedy were amid a discussion about how Iverson was a huge MJ fan. He described how his teammates would tease him about not putting his best foot forward when they were to play against Jordan's Bulls.
Morman asked Iverson whether he had an interaction with Michael Jordan before the game. Rather embarrassingly, Iverson admitted that in their first interaction, Jordan caught him off guard.
Allen revealed, "The first time I ever talked to him was that year, playing in the rookie game. I'll never forget it, because he said, 'What's up, you little bi**h? ' I'll never forget it."
When the Philadelphia 76ers drafted Iverson in 1996, Jordan was already four championships deep and had four MVP awards to his name. Iverson was just a rookie out of Georgetown. Hence, he had that newbie mindset which led him to put things in the past.
However, Iverson sure got back at Jordan in a famous cross over on 12 March 1997. Later, Iverson recalled the impact his crossover had had. Apparently, he hadn't even realized what he had done.
ADVERTISEMENT
Article continues below this ad
"I really didn't know, especially being that young, what I had done," Iverson recollected. "And all of these years later, you got little kids, 5 or 6 years old, walking up to me like, 'Hey, you're the guy that crossed Jordan, right?' People still talk about it today. I didn't even think it was a big deal that night."
ADVERTISEMENT
Article continues below this ad
Well, even if he didn't know the value of his move, the rest of the community, including Michael Jordan, sure would have.