"That Killed Him"- The One Thing About Scottie Pippen That Burned and Bothered Michael Jordan the Most
Published 04/03/2020, 7:41 PM EDT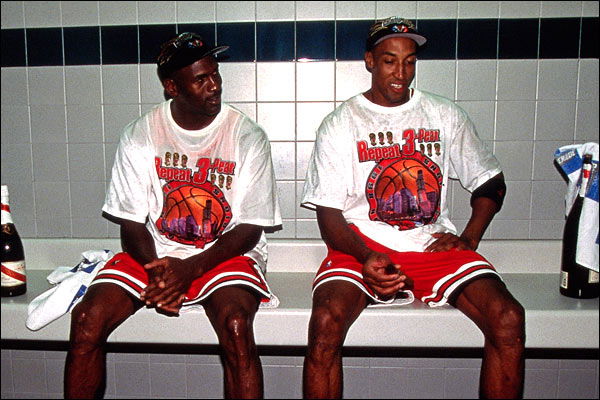 ---
---
Michael Jordan is someone whose competitive spirit is one of the hallmarks of his character. The Hall of Famer had a drive to succeed in everything he did at every single moment. His rivalries fueled him to improve his game to such an extent that he began beating his older brother regularly. When he was rejected for a varsity team, he used that to fuel himself and become a floor leader.
ADVERTISEMENT
Article continues below this ad
When in the NBA Jordan waited 6 full seasons before getting his hands on the NBA Championship in 1991. He did not switch teams like modern-day players. Jordan bided his time and eventually beat the Detroit Pistons that knocked the Bulls out in the playoffs 3 years in a row.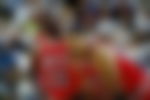 ADVERTISEMENT
Article continues below this ad
He was notoriously competitive in everything. A free throw, dribble, a single game. There are stories about him being competitive in card games, golf games and even comparing hand size. He claimed to have bigger hands than longtime teammate Scottie Pippen. This was not true.
Johnny Bach sheds light on another thing that Jordan was outclassed in. Bach featured as an assistant coach at the Chicago Bulls. He joined the team after Jordan's first full season. He remained at the team for 8 years and oversaw Jordan's first three-peat. The former coach let fans in on a private and not so little something where Pippen outclassed Jordan. And this too upset 'MJ' despite it being out of his control.
Madonna rejected Michael Jordan for Scottie Pippen
Bach said, "that killed Michael…you should have seen the girls Pippen had waiting for him everywhere he went."
When talking about Micahel Jordan's success in many spheres, his detractors now will have material showcasing something where Jordan just wasn't able wasn't to compete. Not that he didn't try though. He reportedly told her he could satisfy her more than Pippen, but was shot down by the pop star who said, "not a chance."
This would have deeply hurt Jordan as he couldn't truly call himself better than his teammate in every single aspect. He also had to watch his teammate be the one picked up by the queen of pop in a limo complete with a hot tub every time the bulls visited LA.