"You Should Be in Jail for That": Is This the Most Disrespectful Dunk in NBA?
Published 04/04/2020, 6:14 AM EDT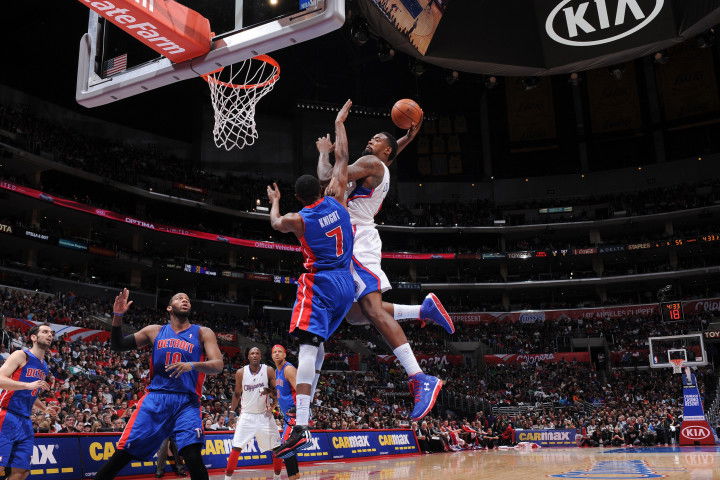 ---
---
NBA matchups have provided the community with a number of memorable moments. So, when players like
Chris Paul
and DeAndre Jordan relive these times, it is a hyped-up journey down the memory lane.
ADVERTISEMENT
Article continues below this ad
Matt Barnes recollects alley-oop memories
Oklahoma City Thunder's point guard Chris Paul was on the "All the Smokes" podcast with his former teammate Matt Barnes. On the podcast, the two reminisced about the dunk of the year in 2013 along with the podcast's host, Stephen Jackson.
ADVERTISEMENT
Article continues below this ad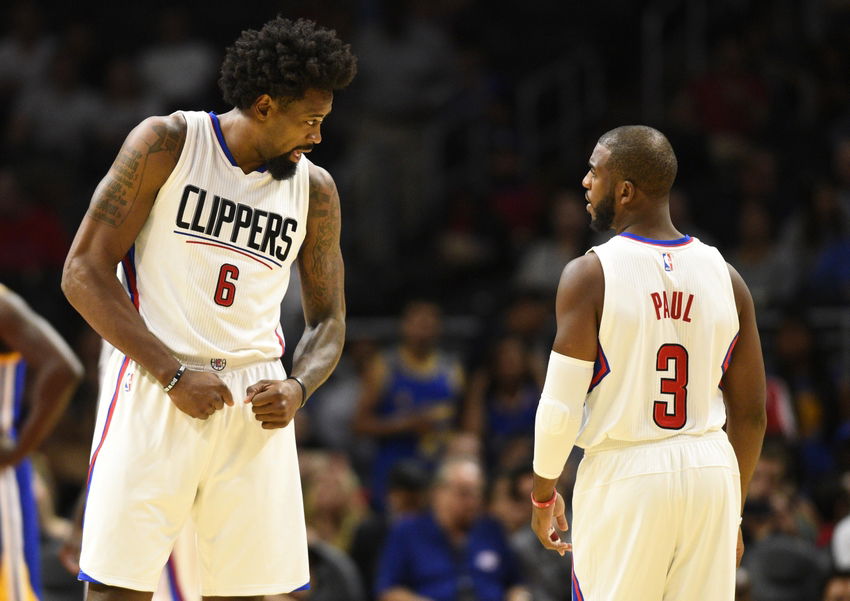 Talking about that moment, Matt Barnes says, "It was probably one of the most disrespectful dunks in the history of the game."
Barnes, on his part, wished to convey how good the alley-oop and dunk were.  However, Stephen Jackson continued in the same tone, saying, " I'm surprised that they gave y'all bail. Y'all should still be in jail for this."
Chris Paul responded with a laugh and explained why he took an unorthodox path by throwing the ball towards DeAndre from afar, rather than towards the ring.
One of the most popular dunks in NBA history
The said dunk was a 2013 marvel. Paul and Jordan were with the Clippers at the time.
DeAndre Jordan
had a dunk soaring above Brandon Knight. The Clippers had a 32-point victory over the Pistons.
Paul even went on about how he executed that picture-fantastic lob to Jordan. It gave us an insight into the minds of one of the best point guards in league record.
Talking about the dunk, DeAndre said in 2013, "It was a great pass by Chris. He set me up pretty nice, man, and honestly, I didn't see Brandon until I caught the ball, and then it was too late for me to do anything else but dunk it after that."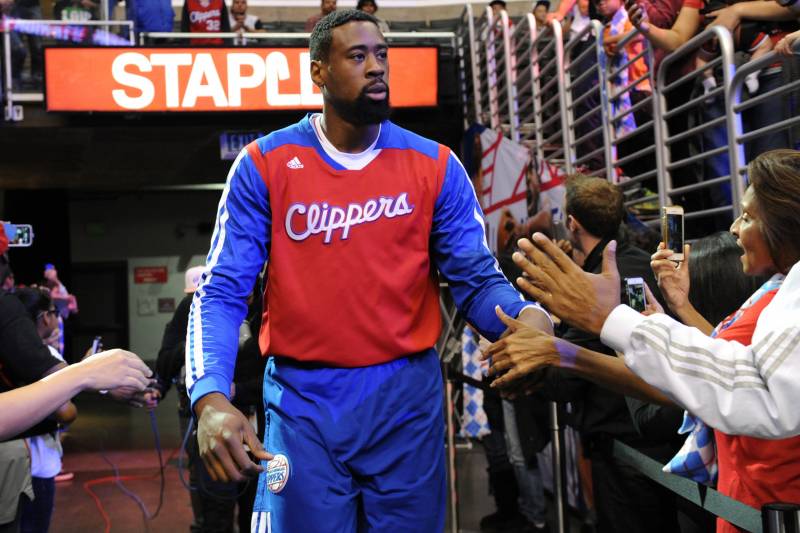 Talking about performing the dunk while having defenders for the first time, Jordan continued, "Usually I get that dunk and nobody is right there, this is the first time somebody tried to block it."
Chris Paul talks about one of the greatest dunks in NBA history – When DeAndre Jordan murdered Brandon Knight. pic.twitter.com/AdcEuDKyKV

— Farbod Esnaashari (@Farbod_E) April 3, 2020
ADVERTISEMENT
Article continues below this ad
Blake Griffin too had praise for Paul and Jordan's play that night,
"That was the best dunk of the year and the best I've seen in person," he said.
Chris Paul, DeAndre Jordan, and Blake Griffin were an unforgettable trio. They performed entertaining moves that kept the audience on their toes, and had amazing chemistry.
ADVERTISEMENT
Article continues below this ad
More from EssentiallySports on Basketball