The Coronavirus lockdown has sent the entire NBA community and media persons related to it indoors. This seems to have encouraged the league's players to take to social media a lot. It seems to help them to quench their fans' thirst for incidents in their lives. Kyrie Irving recently indulged in one such virtual interview.
Kyrie Irving and his confidence in his game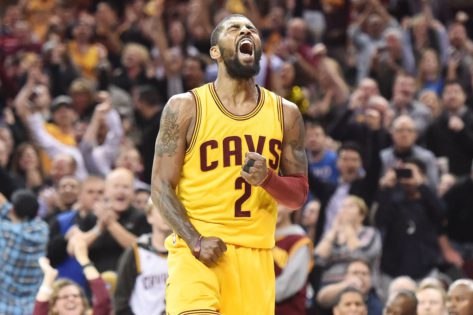 Brooklyn Nets point guard Kyrie Irving recently went live on Instagram with a certain Jerry Green. The live ended up becoming a kind of informal interview, with Irving revealing some nostalgic memories.
Green asked Irving how he felt that he had one of the biggest game-winning shots in NBA history in 2016 when he was with Cleveland Cavaliers.
"Honestly, fear is not real in my book," a seemingly proud Kyrie replied, "You're in a moment that you're playing against the best or you feel challenged the most or you have a playoff series where things are very challenging, I don't think anyone realizes how many things have to go right for you to be on that stage and be successful."
Kyrie also mentioned how he would practice his moves in his backyard while imagining  NBA legends like Kobe Bryant and Shaquille O'Neal defending him.
Kyrie Irving recalls playoff memories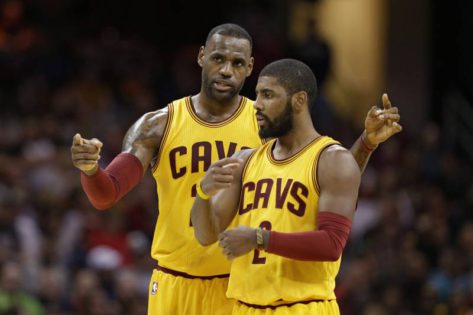 In 2016, with just 69 seconds remaining, the Cavaliers came out of a timeout. They looked to get the ball into the hands of point guard Kyrie Irving.
The shot clock was ticking away and Irving, who was unable to find a path past Curry, danced with the ball. Then, he stepped sideways just beyond the arc on the rightwing. His 25-footer swooshed through with just 53 seconds left.
Kyrie added that they had a very special team that year. He highlighted that the veterans on the team were in their 30s and knew about the IQ of the game.
Talking about his game-winning moment, Kyrie said, "I've been playing basketball my whole life. It's not really anything that different for me. I gotta make sure that this move works and I gotta practice it enough times to know that it's part of my game.
"The more you prepare yourself for those type of moments, the better off you'll be"
Irving went on to talk about his 2011 internship when he learned from NBA star, LeBron James, while he was with the Miami Heat and how inspiring it was to watch all the action up close.
Full video of Kyrie talking about the inspiration of the 2016 Game 7 stepback in Oracle: the call to Kobe after Game 2 and the internship when he met up with LeBron at the 2011 Finals. pic.twitter.com/rRx6XdtqKs

— Rob Perez (@WorldWideWob) March 28, 2020