NBA Commissioner Adam Silver Reveals How Players Are Losing It Less Than a Week Into Hiatus
Published 03/19/2020, 7:51 AM EDT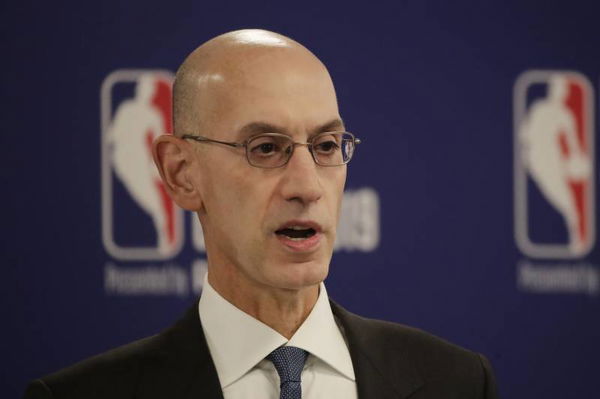 ---
---
The Coronavirus led to the NBA's lockdown less than a week ago. However, according to Adam Silver, the hiatus is affecting the NBA players more than expected.
ADVERTISEMENT
Article continues below this ad
NBA: Lockdown aftereffects
ADVERTISEMENT
Article continues below this ad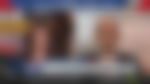 In a recent interview with ESPN's Rachel Nichols, NBA Commissioner Adam Silver talked about plans to bringing the game back to the courts and everything he is trying to do for the players and the fans.
Another detail that Silver added was the effect this lockdown was having on the players. As of now, NBA players cannot play with their teammates. They are practicing in isolation because they need to stay fit.
Silver revealed that less than a week into the hiatus, the players don't seem to take it well.
"I have heard from a lot of our players… they're going stir-crazy, they want to play, they want to compete!"
Adam Silver Empathizes with Players
Silver highlighted the fact that everyone else may go back to their work and continue their jobs. However, the loss of time affects the players adversely.
Silver said, "Every player is fighting something that's unwinnable. And that's the aging process. So a lost year or lost portion of a season in their careers is very different from other people".
ADVERTISEMENT
Article continues below this ad
For example, LeBron James, 35, could not make it into the playoffs last season. This season, he was successful in getting his team into the playoffs just before the NBA shut down all operations. He was also in the MVP race.
There are also a lot of rising stars who may lose out on awards because of the pandemic, severely affecting their future in the league. To quell fears regarding the future of potential stars, Silver made the following statement.
"We're gonna try by every means we can to play basketball again, but I say that the safety and health of our players is first, and our fans, which is why I don't want to speculate more on that."
ADVERTISEMENT
Article continues below this ad
Seven players from the NBA have tested positive for COVID-19. The pandemic has spread across communities like wildfire, bringing the world to a grinding halt. Swift eradication is possible with isolation, something which has unfortunately caused a stop to sporting events around the world.