NBA Draft 2018: Potential Top 10 Picks
Published 06/21/2018, 5:12 PM EDT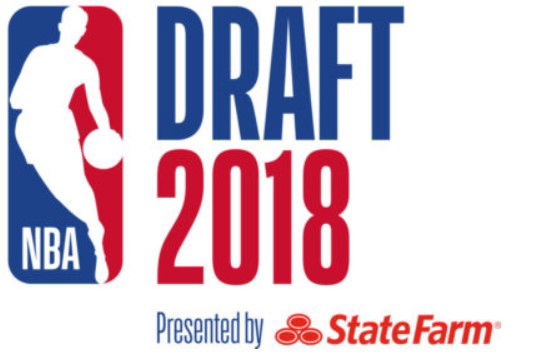 ---
---
The next batch of NBA draftees is knocking on the door. Talent wise, this draft might very well be the most interesting. We have a bunch of big men, a bunch of freak athletes and some guys who project into all stars five years down the line. The draft board looks pretty balanced this year.
ADVERTISEMENT
Article continues below this ad
1. DeAndre Ayton – C, 7'0"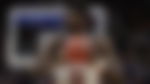 There are a lot of uncertainties in this year's draft class but Ayton is not one of them. With a body like Dwight Howard, Ayton is your typical modern NBA big man who can do it all. The Arizona big man averaged 20 points and 11 rebounds in his freshman year and is the concensus No.1 overall pick this year. Phoenix can pair him up with Devin Booker and Josh Jackson.
ADVERTISEMENT
Article continues below this ad
2. Marvin Bagley III – PF/C, 6'11"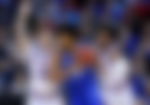 Marvin Bagley is your prototypical rim-running big man from Duke. The freshman averaged 21 points and 11 rebounds last season. Along with DeAaron Fox, he can do a lot of things out of the pick and roll. He's also a tremendous weak side defender. He comes with a lot of limitations on offense such as lack of a reliable off the dribble game but nothing he can't work this summer.
3. Luka Doncic – PG, 6'8″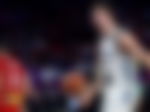 The best European player in this year's draft class and probably the most polished player. He's been playing against grown men when everyone else was in college. Already a superstar and MVP in the Euroleague, any team that picks up Doncic will improve drastically due to his ability to score as well as create opportunities for his teammates.
4. Jaren Jackson Jr. – PF/C, 6'11"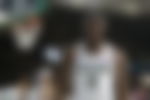 Jaren Jackson is a reliable two-way big man from Michigan. He's one of the youngest players in the draft. He exhibits the ability to block and affect shots on the defensive end as well as switch onto smaller guards and wings. Still a work in progress on the offensive end, he'll be a good pickup for a team looking to invest long term.
5. Mo Bamba – C, 7'1″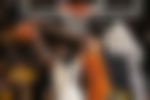 Bamba is hands down the most intriguing prospect in the entire draft class. With a wide frame a 7'11" wingspan, he can be Rudy Gobert with a post up game and a jumpshot. Averaged a double-double along with 3 blocks per game his freshman year at Texas state, he is a polarizing player for any rebuilding team.
6. Wendell Carter Jr. – C, 6'10"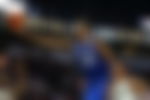 An undersized but strong big man with a 7'5″ wingspan. He's athletic enough to attack the rim and finish with a soft touch. Exhibits high basketball IQ by positioning himself well on the court and cutting at the right time. He can guard multiple positions and knock down the three ball at a high clip. One of the most reliable prospects in the entire draft class.
7. Kevin Knox – F, 6'9″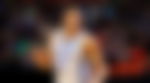 Kevin Knox is a go to scorer out of Kentucky. Possesses ability to finish at the rim as well as in the mid range and perimeter. He can score in multiple ways, rolling and popping out of the pick and roll as well as running off of screens. He's really a guard with the body of a forward.
8. Collin Sexton – PG, 6'1.5″
ADVERTISEMENT
Article continues below this ad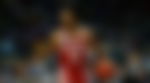 One of the shortest players this year, Sexton is a relentless scorer out of Alabama. He can also lock down guards due to his 6'8″ wingspan and explosive quickness. Shoots at a reliable percentage, averaged 19 points per game his freshman year. He's got a bit of Russell Westbrook in him which needs to be channeled properly.
9. Trae Young – PG, 6'2″
Watch This Story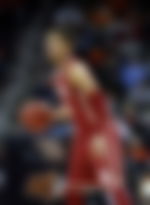 Trae Young is a sharpshooting point guard from Oklahoma who averaged 27 points and 8 assists his freshman year. There's a lot of chance that he doesn't drop this low in the draft but if he does, teams will be jumping to draft him first. Young has his flaws, he's undersized to be a good defender but you don't get a lot of guys who shoot like Steph Curry.
ADVERTISEMENT
Article continues below this ad
10. Michael Porter Jr. – F, 6'11"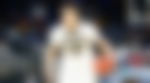 Once considered the best high school player, he's dropped a bit in the standings due to a back injury. He had tremendous upside and alarming bust potential. We didn't see him play a lot his freshman year. He can develop into an elite scorer if he hones his ball handling skills and works on his shortcomings.