NBA 2K21 Player Ratings Update: Fans React as LeBron James and Giannis Antetokounmpo's Ratings Downgraded
Published 01/22/2021, 1:44 AM EST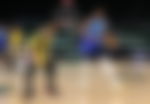 ---
---
After months of waiting, 2K has finally released a new update for the game. They have adjusted the ratings of many NBA superstars like LeBron James, Giannis Antetokounmpo, Bradley Beal, and more.
ADVERTISEMENT
Article continues below this ad
The Los Angeles Lakers are having a phenomenal season, as they have the best record in the entire league right now. However, from an individual standpoint, LeBron's numbers are down a lot. Currently, he is averaging 24.4 points per game, which is the lowest since his rookie year.
#2KRatings Update 🚨

LaMelo ⬆️ Beal ⬆️
Giannis ⬇️ LeBron ⬇️

Agree? pic.twitter.com/sCUsnyvVdn

— NBA 2K (@NBA2K) January 21, 2021
ADVERTISEMENT
Article continues below this ad
As a result, the King's rating is down by one point as he now has a 97 overall in the game. Along with LBJ, the Greek Freak's rating took a hit as well. Previously a 97 overall rated player, Giannis is now down to 96.
Following their defeat to the Lakers, Giannis' Bucks are now 9-6 this season. It is a decent record, but not according to the standards that fans hold the Greek Freak to. Moreover, he has been struggling to get it going from the free-throw line, which is most likely the primary reason for the depletion in his rating.
Bradley Beal and LaMelo Ball get huge rating upgrades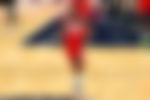 While James and Antetokounmpo's ratings took a hit in this update, the story was quite the opposite for Beal and LaMelo. Both the stars are playing at an elite level and have impressed NBA fans so far.
This season, Beal is averaging a humongous 34.9 points per game! Despite his efforts, the Wizards are still struggling to stay in playoff contention as they are just 3-8 right now.
LaMelo Ball's Hornets are in a similar position as they are 6-8 right now. They've had an average start to the season, and it's getting worse for them. They are currently on a 3-game losing streak.
NBA fans react on Twitter as LeBron James and Giannis Antetokounmpo's ratings go down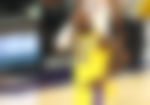 With the latest player ratings having come out, basketball fans were quick to post their reactions about the same.
What did bron even go down for lmao https://t.co/oLCRpHz2uG

— JustKishawnNBA (@TJGK0) January 22, 2021
Lmao why is bron going down ? https://t.co/WTUxAJo2rs

— blayboibarti (@LEROYDANILES975) January 22, 2021
Mello should be 85 https://t.co/jS8p7D0IBP

— Charlie (@GCharlie0) January 22, 2021
Why Giannis dropping?!??! https://t.co/w4eEX8OJL0

— Stop cappin:) (@no_cappln) January 21, 2021
ADVERTISEMENT
Article continues below this ad
Damn can we get a gameplay update? We going out bad on Next Gen. https://t.co/CiD56oeZTA

— 𝕁𝕦𝕒𝕟𝕕𝕚𝕤𝕤𝕚𝕞𝕠™ (@trackletic) January 22, 2021
ADVERTISEMENT
Article continues below this ad
What are your thoughts on the latest player ratings? Do you agree with these ratings?