No More Skipping David Aldridge? NBA 2K21 Releases Promising Unedited Next-Gen Gameplay
Published 10/27/2020, 2:24 PM EDT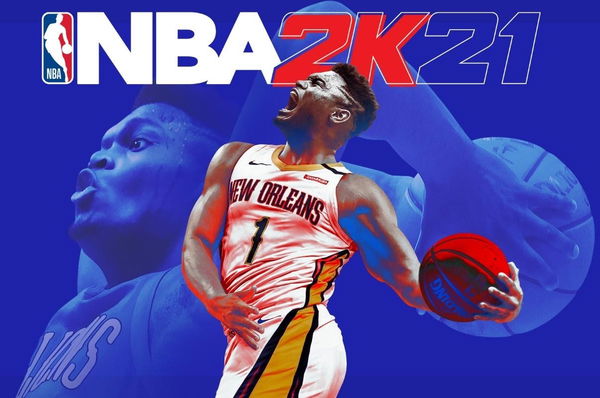 ---
---
After multiple small clips, 2K has finally released unedited gameplay footage of NBA 2K21 next-gen. 2K Sports' Erick Boenisch and Mike Wang engaged in a PlayNow game between the Warriors and Pelicans to highlight the new features.
ADVERTISEMENT
Article continues below this ad
The first thing one can notice is the new team selection menu. It looks much better, and the way to edit lineup and edit uniforms has also been changed. The second thing one can notice is the reduced loading time. Instead of being forced to watch a 2KTV video as the game slowly loads, it took only seconds on the next-gen edition for the game to begin.
ADVERTISEMENT
Article continues below this ad
No more skipping David Aldridge?
2K has now introduced two commentary teams. So instead of David Aldridge, we can now also skip Allie LaForce (no offense) on the sideline commentary. All these years, DA has been skipped mercilessly, but now he has someone to share the load.
2K had mentioned earlier that player movement has been improved. But this hasn't been applied to cut scenes, as one can see how Brandon Ingram and Jrue Holiday are just swaying back and forth in sync. Although it is minor, the new starting lineup graphics are a refreshing change.
NBA 2K21: Promising new features?
As the game starts, Stephen Curry's dribbling looks much more crisp and realistic. The new camera angle, which 2K has titled as "epic new Rail Cam presentation" isn't really "epic", however, and can certainly divide opinions.
The next thing that catches the eye is Holiday greening a 54% contested mid-range. That is not a usual sight, but it is definitely welcome.
During one of the earlier Courtside Reports, this is what 2K wrote regarding screens: "Gone are the "vacuum screens" that have plagued basketball games in the past where defenders would get pulled into a screen collision and run in a direction they weren't asking for."
That looks like a lie now.
will users have control of getting out of these sucked in screen animations? jrue got around this off-ball but magically got dragged back into it pic.twitter.com/ocaXBOG9nR

— Adam Kudeimati (@adamkudeimati) October 27, 2020
Another positive highlight of the gameplay is the contact alley-oop finish by Zion Williamson on Curry. That was also mentioned in the Courtside Report and has turned out to be true, unlike the previously mentioned screens.
ADVERTISEMENT
Article continues below this ad
Overall, the gameplay looks very clean and solid and definitely increases the hype for the game. There are still some obvious problems, but one can only hope that 2K fixes it soon.
ADVERTISEMENT
Article continues below this ad