Two Legendary Fan Favorite NBA Teams to Be a Part of NBA 2K21
Published 08/30/2020, 7:36 PM EDT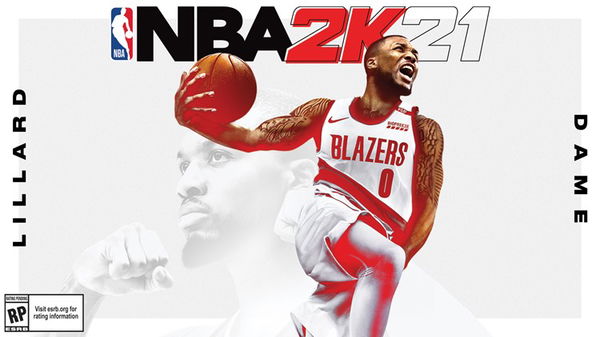 ---
---
In what is an annual update, NBA 2K adds new classic teams to the game to relive their glory moments. This year is no different, with the 2016-17 Warriors and the 2018-19 Raptors making their debut in NBA 2K21.
ADVERTISEMENT
Article continues below this ad
Further, fans will no longer have to wait for the current-gen NBA 2K21 as it will be out on September 4. Just a few more days and the players can challenge each other with these fantastic teams. Although they can only be used in quick game mode, it's worth it to play with these iconic teams.
ADVERTISEMENT
Article continues below this ad
How good were the '16-'17 Warriors and '18-'19 Raptors?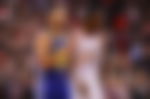 The Golden State Warriors of 2015-16 were statistically the best team of all time. They had a record of 73-9, beating the '96 Bulls' 72-10. But they lost in the NBA finals to none other than LeBron James and the Cleveland Cavaliers. However, this was actually a blessing in disguise for the team. Next year, Kevin Durant joined the team.
It gave birth to one of the scariest teams of all-time that won two championships in just three years. The team had four All-Stars in Kevin Durant, Stephen Curry, Klay Thompson, and Draymond Green.  While KD, Steph, and Klay handled scoring duties, Green was the defensive anchor for the team.
The team was practically a cheat code in the league. During their reign of terror, GSW had a record of 182-64 in three NBA seasons!
ADVERTISEMENT
Article continues below this ad
But why did the team breakup? The answer is Kawhi Leonard and the '18-'19 Toronto Raptors.
In the 2018 offseason, Leonard moved on from the Spurs and took his talents to the North. A blockbuster trade where both franchises swapped their top players in DeMar DeRozan and Kawhi Leonard created the '18-'19 Raptors.
Leonard hit the ground running in Canada as the Klaw bought the first-ever ring in the city. Moreover, Leonard's journey to the finals was one of a kind. Kawhi averaged 30.5 points during the postseason while playing 39.1 mins a game!
ADVERTISEMENT
Article continues below this ad
Leonard was the leader for the team, but the supporting cast of Kyle Lowry, Pascal Siakam, Danny Green, Marc Gasol, and Fred VanVleet lightened the load for him.
So it is good news for NBA 2K fans, since both elite teams will be available in the current-gen NBA 2K21. But like always, players can use these teams only for quick matches against their friends, and not competitive matches.