NBA Fans Are Fuming After Giannis Antetokounmpo Gets Snubbed Over Draymond Green by Eric Spoelstra
Published 03/01/2022, 10:59 PM EST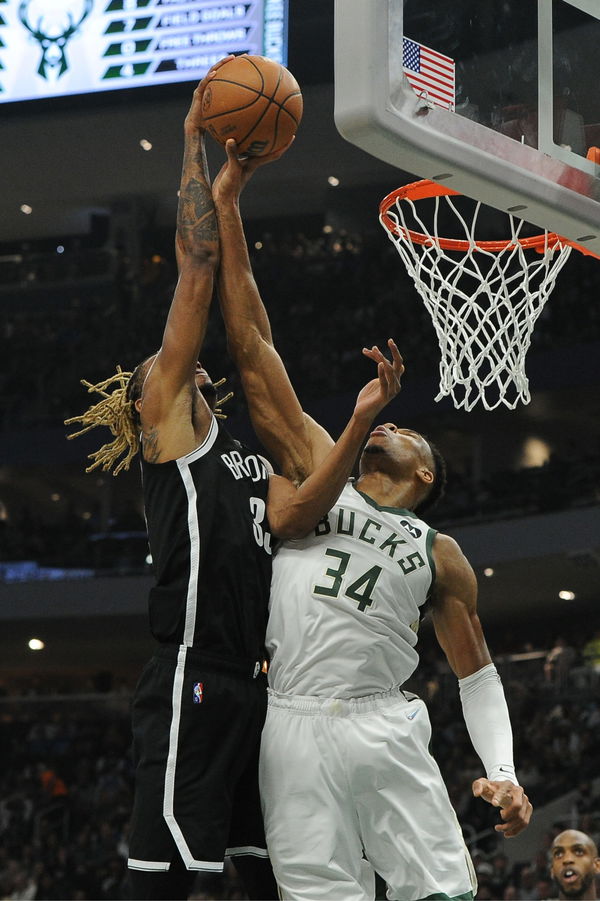 No matter what he does, it always feels like Giannis Antetokounmpo doesn't always get the props he deserves. Even though he won the title last year with some legendary performances, he wasn't acknowledged as the best player in the world by all. And now, a Head Coach seems to have overlooked Giannis again.
Erik Spoelstra, the Head Coach of the Miami Heat, is the culprit now. He was talking about how he believes Bam Adebayo should be in the running for the Defensive Player of the Year Award. He says that there are not a lot of people are like Bam. Erik also says that Draymond Green is the only player that can compare to Bam and no one else. Giannis is one of the best defenders in the league and he is in the running for DPOY every year. And saying that he isn't comparable to Bam or Draymond is slightly disrespectful.
ADVERTISEMENT
Article continues below this ad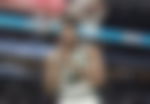 NBA Fans are livid after Giannis Antetokounmpo gets snubbed
The NBA fans weren't happy with Erik's comments. And with Giannis coming off a monster defensive game, they let the Head Coach hear it.
This guy must have missed the Freaks performance last night.

— Mike (@MikeMarron9) March 1, 2022
Giannis? Played more games and has similar if not greater impact

— Muktar (@Kozuki_Oden19) March 1, 2022
I mean Giannis probably can to. But to see people commenting AD is just to funny 😂

— The Locker Room Podcast (@TLRpodcast1) March 1, 2022
Lmao Giannis is in the conversation easily

— 🦁$IMBA🇸🇳 (@GALSENFREAK91) March 1, 2022
Scared to say giannis?

— 🦆 (NBA Champions) (@cantguarddurant) March 1, 2022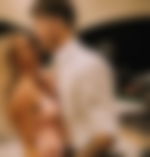 ADVERTISEMENT
Article continues below this ad
Who are the front runners of the Defensive Player of the Year award?
Along with Draymond Green and Giannis Antetokounmpo, the other front runners are Rudy Gobert, and Jaren Jackson Jr. Rudy Gobert is currently the favorite to win and he will be keen to win it the fourth time. All of these defenders are unique in their own way. Green and Giannis are excellent perimeters and team defenders, while Gobert is a ferocious shot blocker. Jaren Jackson Jr. has been a revelation this year, and he is leading the league in blocks.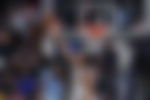 While Bam could have also been in the consideration, he has missed too many games. Green also may be out of the contention, in case he misses more games. So it's really gonna come down to Giannis, Gobert, and Jackson, who are the front runners. It will be very interesting to see who wins the award at the end of the season.
ADVERTISEMENT
Article continues below this ad
WATCH THIS STORY: Is Stephen Curry a billionaire