NBA Finals – Warriors Draw First Blood
Published 06/05/2015, 5:19 AM EDT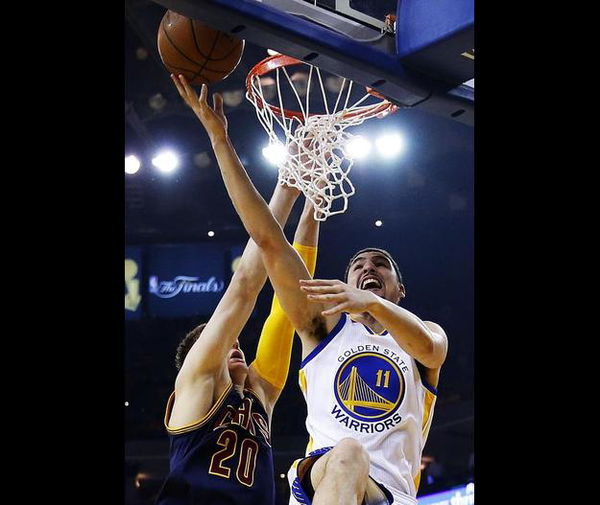 ---
---
After 8 days, the NBA resumes with the NBA finals. The Golden State Warriors, playing their first final games in 40 years did not want to disappoint their supporters. The Bay Area was left in raptures as the Warriors edged out LeBron James's Cleveland Cavaliers 108-100 in a tightly contested match.
ADVERTISEMENT
Article continues below this ad
The match featured a tied score 11 times and had 13 lead changes. There was little to differentiate between the sides statistically, with Shooting (Warriors 44.3 percent, Cavaliers 41.5 percent), Rebounding (Warriors 48, Cavaliers 45) or Assists (Warriors 24, Cavaliers 19).
What made the difference, was the bench. The Warriors Bench outscored the Cavaliers Bench 34-9, with J.R. Smith being the only bench member of the Cavaliers to even get on the points tally. He was still 3 off 13 shooting from the field!
ADVERTISEMENT
Article continues below this ad
The 4th Quarter was all about James and Curry both of whom were scoring points and dishing out assists. James, the 4-time MVP despite being on the losing side had a magnificent game finishing with 44 points, 8 rebounds and 6 assists. Stephen Curry, the reigning MVP led the Warriors in points and assists with 26 points and 8 assists.
The biggest tragedy fell on the Cavaliers when Kyrie Irving took a big tumble during overtime on his aggravated left knee. He limped off and did not return. He missed 2 games in the Eastern Conference Finals, but played a big role in Finals Game One with 23 points, 7 rebounds, 6 assists and 4 steals. The full extent of his injuries will not be known until proper tests are conducted, but he sounded worried when asked about his current injury.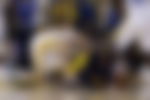 What's next?
Game 2 will once again be played at Oracle Arena on 6th June. The Warriors will want to work past the Cavaliers' isolation of their players on the offense. They will also need to contain James better who is currently accounting for nearly half of the Cavaliers' points.
ADVERTISEMENT
Article continues below this ad
The biggest challenge for the Cavaliers is finding a way to compensate for the possible loss of Irving. The full extent of the injury will be known to them soon enough. Another thing that needs to be addressed is the ineffective play by the bench in today's game. They will have an even bigger task at hand, if Irving is to be side-lined.
The Cavaliers will also regret their shooting during Overtime, with 9 shots being missed in OT as the Warriors pulled ahead with a 10-point lead. They say a Play-Off series does not really start until the lower seeded team gets an away win. The Cavaliers will need to take Game 2, or risk losing the series to the high flying Warriors.
Final Result
ADVERTISEMENT
Article continues below this ad
Golden State Warriors 108-100 Cleveland Cavaliers (OT)
Trending Stories