Klay Thompson's Father Believes His Son and Stephen Curry Are Brothers for Life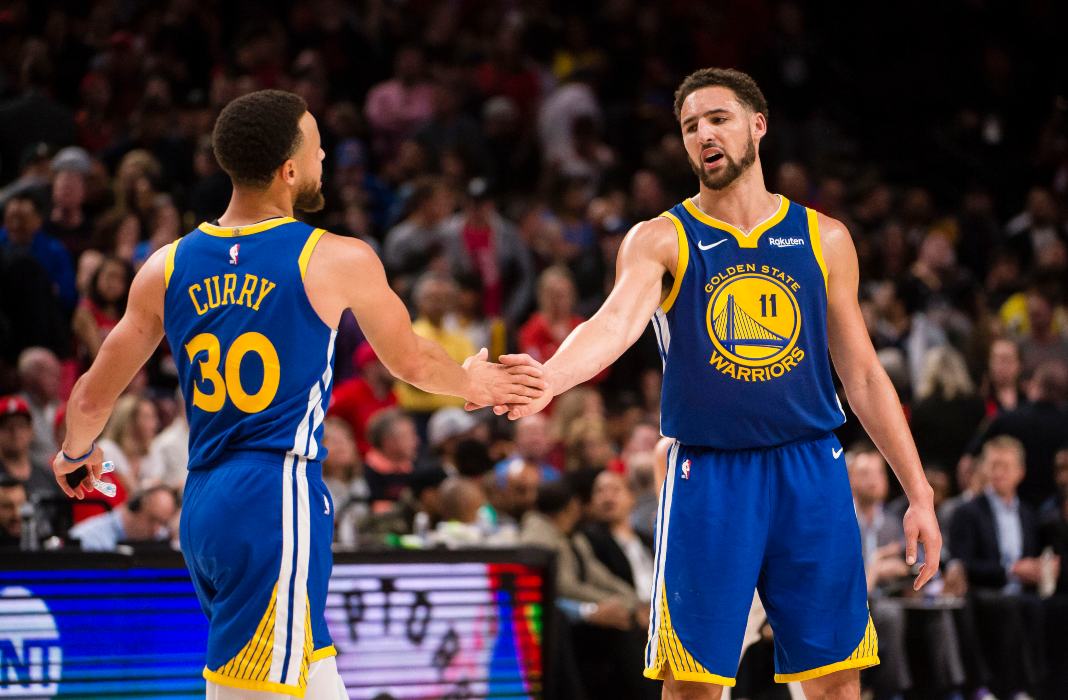 The NBA community constantly witnesses exchanges and roster turnovers during the trade windows and the off-seasons. Seldom does the fan get to see a partnership that stays on for a long time. Finally, such a duo has emerged, and it does not look like they're going to break up soon. We're talking about none other than The Splash Brothers, AKA Stephen Curry and Klay Thompson.
The Splash Brothers' parents give proof of their friendship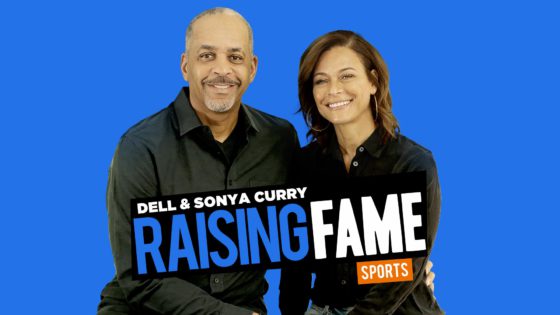 For an amazing eight seasons, Stephen Curry and Klay Thompson terrorized the NBA. They are consistent in unleashing a burst of 3-pointers on their opponents. Simultaneously, they have successfully led the Golden State Warriors to three NBA titles and five straight NBA Finals appearances.
Klay's father, former Los Angeles Lakers' veteran Mychal Thompson, appeared on Stephen's parents, Dell and Sonya Curry's podcast, called Raising Fame: Sports Edition. In the podcast, Mychal expressed how much his son enjoys playing with theirs. He mentioned Klay's eventual plans to retire as a member of the Warriors.
"Klay loves playing with Steph, he respects him so much," Papa Thompson said on 'Raising Fame.' "He talks about him all the time and how hard he works, how dedicated he is to the game and to his family. He has said it to me in private that he loves playing with Steph and he wants to retire as a Warrior after another 10 years."

Mychal further said that Klay wishes to go into the Hall of Fame along with Steph, now that the two have a special bond.
"That's how close he feels to him and how honored he is to play with him. They have formed a special bond. That's why I told him, I said, 'Even though you're going to probably miss this year, you and Steph will still have eight years together as long as you take care of your bodies.'"

How Stephen Curry and Klay Thompson became the Splash Brothers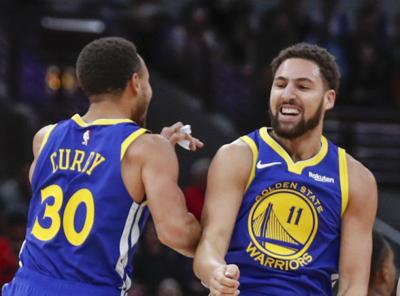 The nickname  'Splash Brothers ' emerged from the duo's ability to "splash" the net with the ball, more so on three-point shots.
The name is a play on an older nickname for San Francisco Bay Area teammates and baseball players Jose Canseco and Mark McGwire. They were known as the "Bash Brothers" when they played for the Oakland Athletics.
In 2012, Brian Witt, a writer for the Warriors website, posted a tweet where he penned this term for the duo. On December 21, 2012, the Warriors were in a matchup against the Charlotte Bobcats. Curry and Thompson had combined for 25 points and seven 3-pointers by halftime in that game.
Witt posted an update of Warriors' performance on the team's Twitter account with a hashtag #SplashBrothers. Golden State won the game 115–100. The Warriors liked the nickname and gave Witt the green signal to continue tweeting it.
The Splash Brothers' dedication to the Warriors seems legitimate, evident by their trade history.
Klay Thompson was a free agent in 2019 and didn't take meetings with any other teams. Similarly, Curry immediately re-signed with the Warriors after his contract expired in 2017.
The two have formed the basis of one of the greatest offense plays in NBA history. Curry is widely considered as the greatest shooter in NBA history, while Thompson has a strong argument for the No. 2 spot.
The duo's partnership is a sight for sore eyes. We hope Mychal Thompson's words about them playing together come true.
Get notified about breaking news and watch highlights on the go; join the Arena on NBA Hoops