Golden State Warriors Owner Unhappy With Forbes Franchise Ranking
Published 03/10/2020, 7:13 AM EDT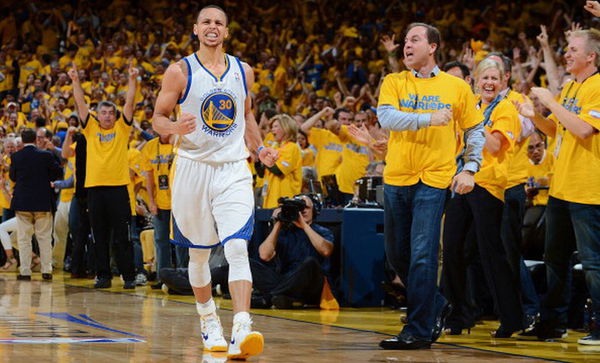 ---
---
The National Basketball Association seems to only go upwards on the rollercoaster financially. As time goes forward, the NBA is increasing in value. With it, the values of the contending teams are also increasing. More precisely, the New York Knicks, the Los Angeles Lakers, and the Golden State Warriors.
ADVERTISEMENT
Article continues below this ad
Golden State Warriors: Valued by owner
ADVERTISEMENT
Article continues below this ad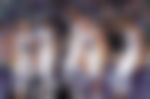 Forbes recently published its annual list of most valued franchises. According to this list, the Los Angeles Lakers and the New York Knicks hold the topmost positions. However, Golden State Warriors owner Joe Lacob feels otherwise. He feels that the Warriors deserve to be on the top.
According to the list, the Knicks are 5th ($ 4 billion) and the Lakers are a close 8th ( $ 3.7 billion). The Warriors follow the Lakers in the list at number 9 with $3.5 billion.
"Forbes is more of a general indicator. Its revenue estimates are understated for Golden State. We have much more revenue than the Knicks and Lakers.", Lacob told Bill Shea of the Athletic.
"These are all estimates. I have no idea how they come up with these numbers. I've heard they talk to people at the NBA and maybe certain teams. Maybe (they're accurate) on a relative basis in terms of the values. On an absolute basis, that's up for debate.", Lacob argued.
Knicks, Lakers, Warriors: Ranking regardless of game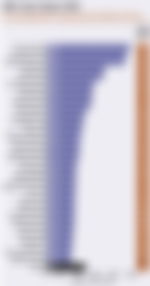 The New York Knicks have been struggling in the recent seasons. However, this has not tampered with their revenue. This kept them on the topmost spot in terms of NBA teams in the list.
ADVERTISEMENT
Article continues below this ad
On the contrary, the Los Angeles Lakers have had a hell of a season. They have an every improving roster. They have stars like LeBron James, Anthony Davis etc. The playoffs also seem hopeful for the team this season. Their location, rich winning history, and star-power rank them near the top year after year.
Now coming to the Golden State Warriors. One cannot call them terrifying contenders. However, they have seen remarkable success in recent years. Hence the ranking in the Forbes list.
The Warriors did not make the playoffs this season. This is the first time such a thing has happened in head coach Steve Kerr's era. Major injuries with multiple players on the team's roster contributed to this.
ADVERTISEMENT
Article continues below this ad