The Most Prominent Example of Why Stephen Curry is the Greatest Shooter of All Time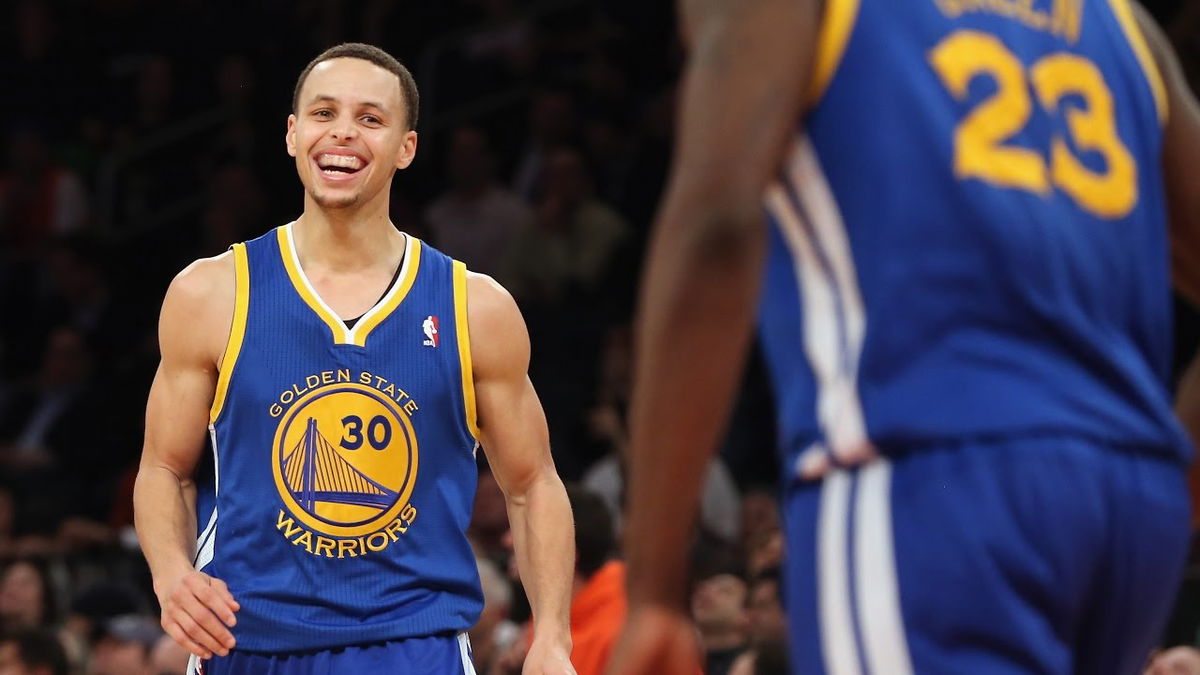 It is common knowledge in the NBA community that Stephen Curry of the Golden State Warriors is one of the very best shooters in the league. We take a look back at how this shooting master came to be.
How Stephen Curry became a shooting god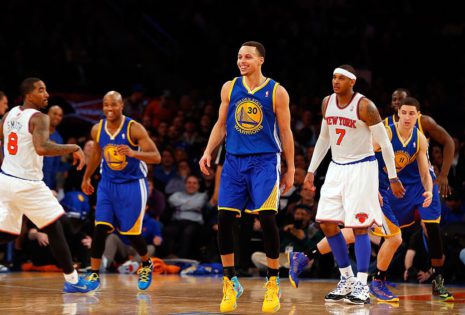 The Golden State Warriors' shooting guard may not be best player of this era, but he has certainly made a mark for himself.  Even before he won the MVP awards, Curry showed the world that he has what it takes.
On 27 February 2013, the Warriors were playing against the New York Knicks. Curry played all 48 minutes for the shorthanded Warriors. He scored a career-high 54 points in a 105-109 loss to the  Knicks.
Curry, playing on the second night of a back-to-back set, made 18-of-28 field goals (64.3 percent), including a then career-high 11-of-13 three-pointers (84.6 percent). He became the first player in NBA history to score at least 50 points while making at least 10 three-point field goals.
What was a notable performance from Curry then is his routine performance today. Everything one could expect from Curry was there that night:
His inside-out dribbles, the tick-ticking sneakers, the astonishingly quick, skip-a-frame release of his jump shot. He flitted to either side of screens and made defenders turn circles and run into one another. About 25-years-old at the time, Curry, for the first time on the court, looked like someone who just realized their full potential.
Responding to his fire performance that night, Curry said," I felt good. Once I started seeing that three-ball go down in transition, all sorts of spots on the floor, I knew it was going to be a good night."
Curry's performance seemed to have done the league a lot of good.
How Curry changed the game forever
Taking so many attempts from long range was pretty unheard of at the time, as NBA teams only averaged at 20.0 attempts per game. However, the gray-eyed star proved that night that he most definitely beyond average.
The league sat up and took notice. Three-point attempts have steadily crept up since 2012-13 and now sit at nearly 34 attempts per game. Due to the increase, scoring per game (111.3 points) in the NBA is at its highest mark in about five decades.
That night became a milestone in Stephen Curry's life and may have paved the way for him throughout his career since.
Get notified about breaking news and watch highlights on the go; join the Arena on NBA Hoops