WATCH: Draymond Green and Charles Barkley Beef Resurfaces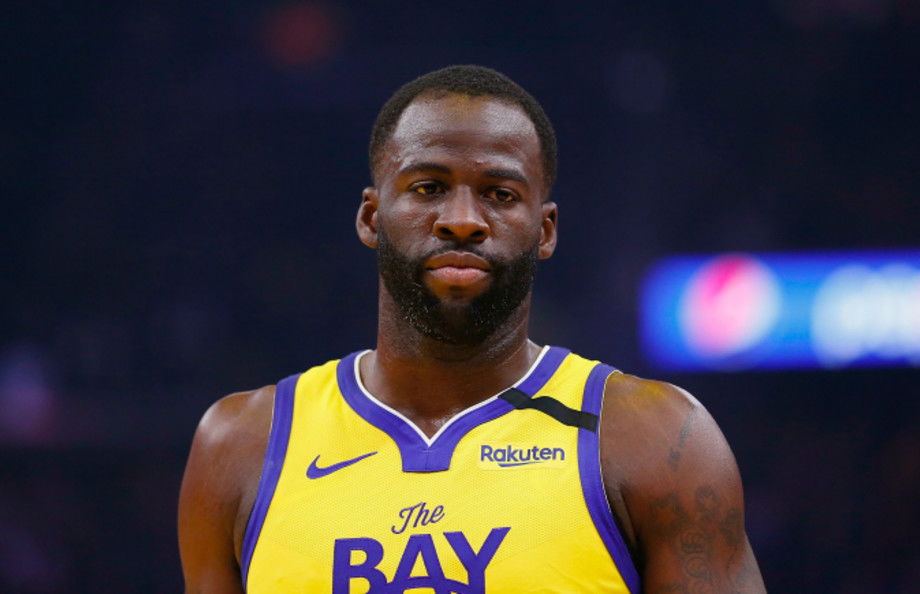 The Golden State Warriors lost to the Los Angeles Lakers on Thursday. However, the anger was out there for everyone to see even before the match ended. The Warriors' center Draymond Green earned two technicals by yelling at the officials. He got ejected in the second quarter.
Draymond Green: Roasted
Charles Barkley roasted Green at halftime of the game on TNT, mocking him for getting another "triple-single."
Charles Barkley continues roasting Draymond Green "He got his normal triple-single" pic.twitter.com/qa28hWZgfd

— gifdsports (@gifdsports) February 28, 2020
It's hardly the first time Barkley has used that line about a player and far from the first time he and Green haven't seen eye to eye.
Barkley and Green have a beef history
The Hall of Famer took a shot at the Golden State Warriors forward back in January. Green has been banged up and struggling this year. Barkley said that "Draymond don't talk as much since he averaging that triple-single."
Back then, Green had responded with, "You make everything sound like a Wendy's sandwich," Green wrote in a comment, "or maybe he was speaking in terms of my rings."
"Rings won bc of Curry, Klay, & KD"

— Aaron (@amw100001) January 22, 2020
Barkley and Green have had beef for a few years, going back to when Barkley wanted someone to punch Green for whining so much about the officials. However, Green had a strong response to that,
"If you feel that strongly about it then punch me in my face when you see me," an irritated Green said. "If you're not gonna punch me in my face when you see me then shut up. It's no different than somebody sitting behind a computer screen tweeting, 'Oh, I'll knock you out.' He's seen me a bunch of times and he'll see me again this year. Punch me in the face if you see me. … No one cares what you would have done. You're old, and it is what it is."
It's true that Green had just 2 points, 1 rebound and 4 assists — a triple-single.
Green is averaging 8.2 points, 6.3 rebounds and 6.2 assists per game this season. Which also, yes, is a triple-single. Unlike the alluring triple-double in which a player records double figures in the three stat categories (points, rebounds, assists), the triple-single requires only one figure in each category and is achieved by pretty much every player in the league.
Get notified about breaking news and watch highlights on the go; join the Arena on NBA Hoops