When Stephen Curry Mocked Chris Paul and Broke His Ankle With a Fire Move
Published 04/01/2020, 3:46 AM EDT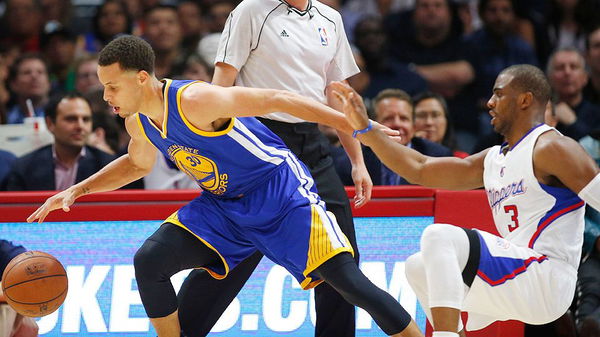 ---
---
NBA Players Association President Chris Paul was considered the best point guard until Golden State Warriors Stephen Curry came along. They have had many memorable tiffs throughout the years. Here's taking a look at the one that happened this day in 2015.
ADVERTISEMENT
Article continues below this ad
Stephen Curry lets Paul's ankles have it
ADVERTISEMENT
Article continues below this ad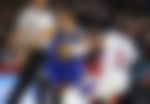 On March 31, 2015, the Golden State Warriors played against the Los Angeles Clippers. With around 2 and a half minutes left in the second quarter, Curry seemed to go in for a layup. However, he went from below the basket to the side at the last moment.
Simultaneously, Paul came to defend the Warriors guard. At that moment, the veteran seemed to slip and fall. However, slow motions reveal that Paul stepped on Curry's foot, trapping him on the baseline.
Curry decided to shake Paul off with a skillful behind-the-back dribble. He then proceeded to take a shot, resulting in a make.
The Warriors' team burst out in amusement as they witnessed Curry's move. Along with that, the audience was also hooked onto the moment, as their reactions prove.
When Chris Paul hit back
Three years later, a similar incident took place, only with roles reversed. On May 17, 2018, Chris Paul seemed to have taken his revenge.
Paul, who played with the for the Rockets from 2017 to 2019, found his opportunity during a matchup between the Warriors and the Houston Rockets.
The feud does not seem to be over.
The Rockets guard reportedly prevented Curry from practicing at the Toyota Center in Houston the night before Game 6.
A report from The Athletic's Marcus Thompson mentions that Curry booked the court from 7 p.m. to 8 p.m. on Thursday night to get some additional work in, but Paul attempted to foil Curry's plans.
Ironically enough, The Golden State Warriors defeated the Houston Rockets 113-118, making sure that Curry had the last laugh. A video shows a seemingly confident Curry saying "Kick me off the court again, boy!"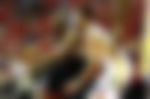 ADVERTISEMENT
Article continues below this ad
Rockets development coach Irv Roland argued against The Athletic's report, telling the Houston Chronicle that the two actually interacted with each other on May 3 before Game 4, and there was no hostile confrontation.
"When we finally went out there, Stephen cracked a joked with Chris. Chris said 'let him shoot.' It wasn't like it was a confrontation. Let him shoot. Let him finish what he's doing."
ADVERTISEMENT
Article continues below this ad
"We didn't kick him off the court. We didn't even say anything." Roland justified.