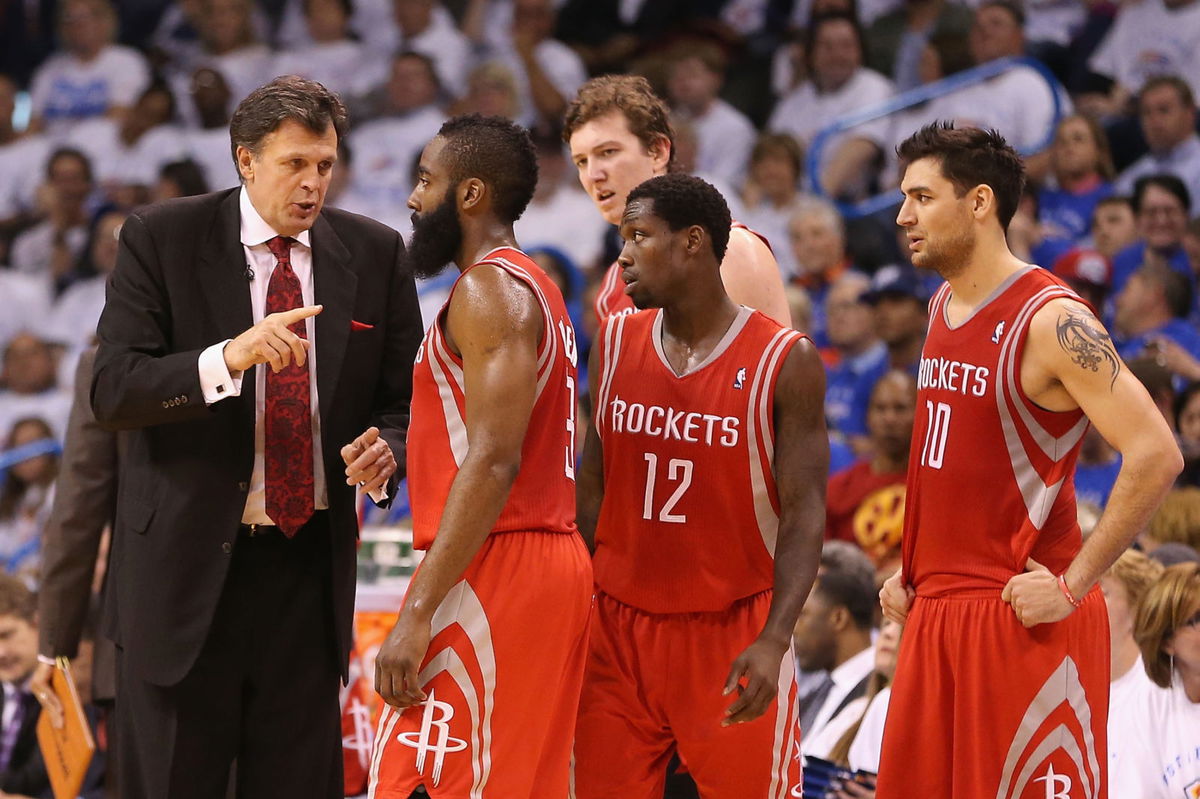 The Houston Rockets have become successful with their never seen before small-ball experiment.
Houston Rockets small ball experiment
The NBA has been around a very, very long time, so it's not that often you get to say there's something the league has never seen before. That is the case with the Houston Rockets after the trade deadline.
Houston traded centers Clint Capela and Nene in a four-team deal, getting back wing Robert Covington and center Jordan Bell. They then flipped Bell to Memphis for wing Bruno Caboclo, who figures to be the team's "backup center" once he gets healthy.
That leaves their roster with only two "bigs" in Tyson Chandler and Isaiah Hartenstein. Neither played for the Rockets in the past, and they still won't.
The Houston Rockets made it clear that they'd be leaning into this small-ball lineup thing about a month ago after Clint Capela got hurt.
It's beautiful seeing Rockets players cut more often now that the paint is wide open. pic.twitter.com/FxQMuBH6Iw

— Disney Gary Clark (@Itamar1710) February 25, 2020
They beat the Mavericks using the smallest lineup ever trotted out on a basketball floor with not a single player over 6-foot-6 touching the court and they were promptly roasted by NBA experts and fans alike.
Houston's strategy seems to be working! The Rockets' ultra-small lineups haven't just been good — they've been dominant. They're 8-2 in their last 10 games when playing this small-ball lineup and are 5-1 against playoff teams in that span.
They've played against the likes of Anthony Davis, Rudy Gobert and Kristaps Porzingis and have still come out with wins driven by their 116.6 offensive rating over the last 10 games.
Rockets using opportunity well
Since then, the Rockets have deployed 6'5″ P.J. Tucker as their starting center. They traded Capela to the Atlanta Hawks as part of a deal that brought Robert Covington to Houston. They've won far more games than they've lost. And they've unlocked a new level of efficiency previously unseen from Russell Westbrook.
After dismantling the Memphis Grizzlies, 140-112, on Wednesday, Houston is now 9-2 since that last game with Capela, and it's scoring 4.9 more points per 100 possessions than it did before the drastic lineup change.