"This One's on Me" Rockets' Russell Westbrook on Missing a Crucial Shot Against the Knicks
Published 03/03/2020, 4:58 AM EST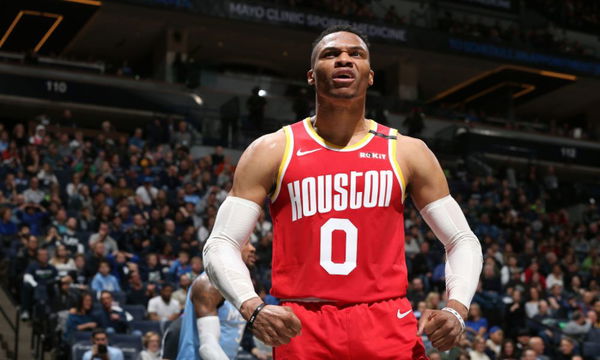 ---
---
The Houston Rockets recently emerged victorious in a small ball experiment they were pursuing. It helped them win some a good amount of games. The Rockets won the last six games they played before the New York Knicks on Monday. However, they have now been defeated by the third-worst team in the Eastern Conference.  Russell Westbrook blamed himself for the same.
ADVERTISEMENT
Article continues below this ad
Russell Westbrook holds himself accountable
With 4 seconds left in the last quarter, Russell Westbrook went in for a mid-range shot. Unfortunately, he missed it and the buzzer went off. A disappointed Westbrook was seen leaving the court. It was pretty obvious he felt guilty for not making that last shot.
ADVERTISEMENT
Article continues below this ad
After Houston's close defeat, Russell Westbrook was quick to blame himself. he felt he did not perform his best. However, he seems to be ready to prepare better for the next game and not sulk. He said,
"We were supposed to come out and take care of business to be completely honest and that starts with myself… So, this one's on me. I didn't bring the amount of pressure I needed to be able to make us go. So, I'll take this one and get ready for the next one," Russell Westbrook said, per Rockets beat reporter Salman Ali.
"Can't take games like this lightly," Russell Westbrook said. "It's the NBA. Everybody goes out and competes. You've got to be ready to play."
Russell did his part with 24 points on 9-for-19 shooting from the field and 1-of-3 from deep, as well as nine boards. Westbrook could have done a better job facilitating the basketball, as he only had three assists and six turnovers.
"We weren't consistent with our defensive principles throughout the course of the game and we paid for it," James Harden said. "Simple."
Houston Rockets: Luck runs out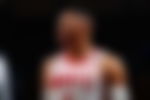 The Knicks bullied them on the backboards and pummeled them in the paint, making an impressive first impression on their new team president.
Rookie guard RJ Barrett tied his season-high with 27 points and the Knicks held on for a 125-123 victory on Monday night, snapping Houston's six-game winning streak.
ADVERTISEMENT
Article continues below this ad
"Everybody was locked in," Barrett said.
The Rockets, playing without a traditional center, couldn't overcome the Knicks' whopping 65-34 rebounding advantage, or New York's 64-36 edge in points in the paint.
"We know they play small, so we should get a lot of second-chance opportunities on offensive boards if we miss shots."
ADVERTISEMENT
Article continues below this ad
The Knicks ended a nine-game home losing streak against the Rockets with their first victory over them since Jan. 26, 2009 — when Houston coach Mike D'Antoni was on the other sideline.