"I Love him to Death": DeMar DeRozan on Former Teammate Lou Williams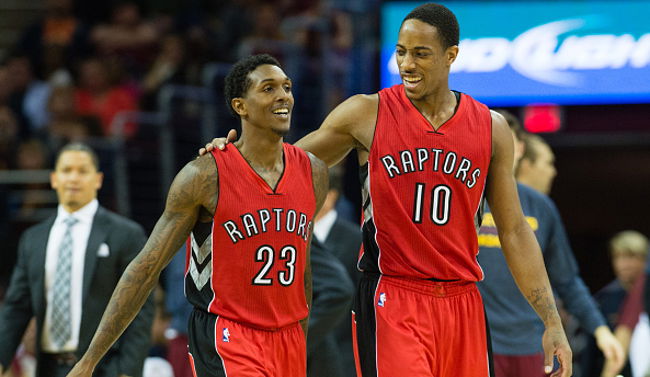 The Kawhi Leonard trade deal in 2018 to Toronto Raptors had received a lot of criticism from fans and pundits alike. After all, it did look like a huge price to pay for a 26-year old Leonard. For the Raptors faithful, it was also about DeMar DeRozan, a loyal member of the club, leaving.
DeRozan had played for nine years with Toronto Raptors. The Raptors selected him with the ninth overall pick in the 2009 NBA draft. He had developed a good bond with the people at the club. He became a four-time NBA All-Star during his time there.
Among the people he developed good relationships with was Lou Williams. Williams came into the Raptors set up prior to the 2014/15 season from Atlanta Hawks. During his only season in Toronto, Williams became the first member of the team to win the NBA Sixth Man of the Year award.
Also read: Jimmy Butler Upbeat after Miami Heat Trade in Andre Iguodala
DeMar DeRozan feels Lou Williams is his brother
Although Williams played only a year with the Raptors, DeRozan seemed to have developed a special relationship with the former Philadelphia 76ers man. In a video obtained from Tomer Azarly on Twitter, DeMar DeRozan said: "Lou is my brother. If basketball stopped today, if Lou needed my last dollar, I'd be needed a kidney, I'd give it to him. That's my brother. I love him to death, love his kids, love his mom."
Also read: Los Angeles Lakers: Team Trying to Improve Roster Before the Playoffs
DeMar DeRozan on Lou Williams – "Lou is my brother. If basketball stopped today, if Lou needed my last dollar, I'd be needed a kidney, I'd give it to him. That's my brother. I love him to death, love his kids, love his mom."#Clippers #Spurs pic.twitter.com/vxgXY91mFf

— Tomer Azarly (@TomerAzarly) February 4, 2020