"Trust These Guys": Watch Steve Kerr Coach Kevin Durant in the Middle of the Game Using a Michael Jordan Story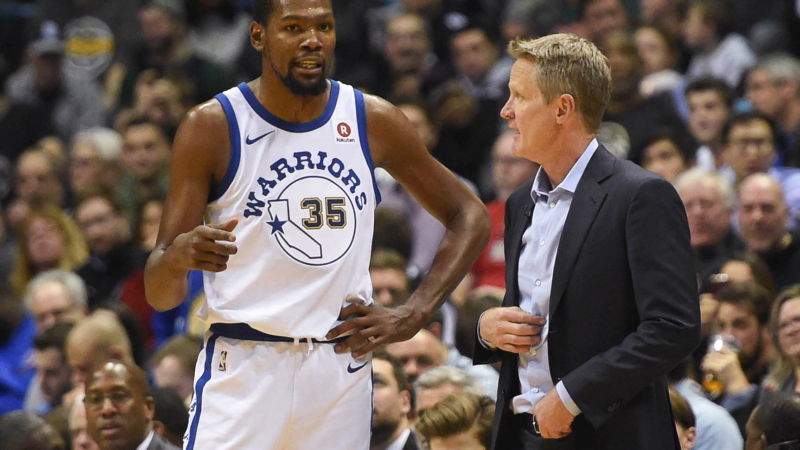 In the 2018 Western Conference finals, when Golden State Warriors were down in Game 5 against Houston Rockets, coach Steve Kerr brought a Michael Jordan story to advise his star man Kevin Durant.
Kerr, Jordan's teammate during the 90s, referred to a playoff game when Jordan converted his attempts but the Bulls, as a team, didn't look convincing. The then Bulls coach Phil Jackson asked Jordan to look at teammates who are free and trust them.
"When MJ was with the Bulls, we had a playoff game," Kerr began the story. "He kept trying to score and he was scoring, but we weren't getting anything going. Phil Jackson said 'Who's open?' He said, 'John Paxson.'
"I want to trust your teammates early. What you're doing is you're getting to the rim and then you're trying to hit him. I want you to trust the first guy and then move. Still attack, still look to score, but trust these guys, OK?"
Steve Kerr talking to Kevin Durant about Michael Jordan and trusting his teammates might be the coolest coaching moment I've ever seen caught on camera. That was awesome. pic.twitter.com/homiSarSbV

— Mike Leslie (@MikeLeslieWFAA) May 25, 2018
Kevin Durant enjoyed the Michael Jordan story
While Durant might not have scored a lot and the Warriors might have lost the game, they eventually went on to win the series and the Championship that year. About a week after the game, Durant reflected on Kerr narrating him the story, saying he enjoyed it.
"I really enjoyed that conversation, having somebody that was that close to the legend, Michael Jordan, tell me, and feel confident that we're in similar positions at the moment made me feel good about myself, that he can relate that moment to Michael Jordan," he said.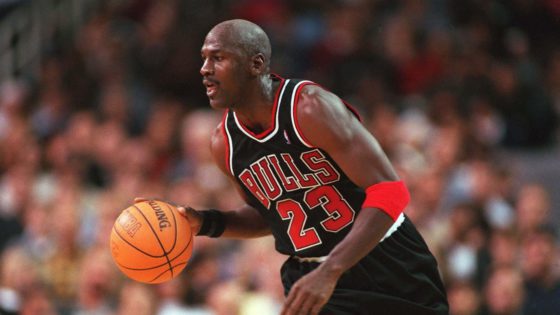 "I always enjoy those stories from Coach Kerr, from (Warriors assistant coach) Mike Brown, from guys that have been in the league so long to share those experiences with the greats and the guys that did it before me. I really, really appreciated that moment. I needed it, as well. It's good to get a reminder from guys that are successful in the league, whether it's now or back in the past, especially to give you some advice here and there when you need it."
KD reflects on the advice he received from Steve Kerr about his experiences with Michael Jordan. #GameTime | #NBAFinals pic.twitter.com/iJeQYzzqMv

— NBA TV (@NBATV) June 2, 2018