Pacers Troll Suns over TJ Warren Trade
Published 01/23/2020, 8:49 PM EST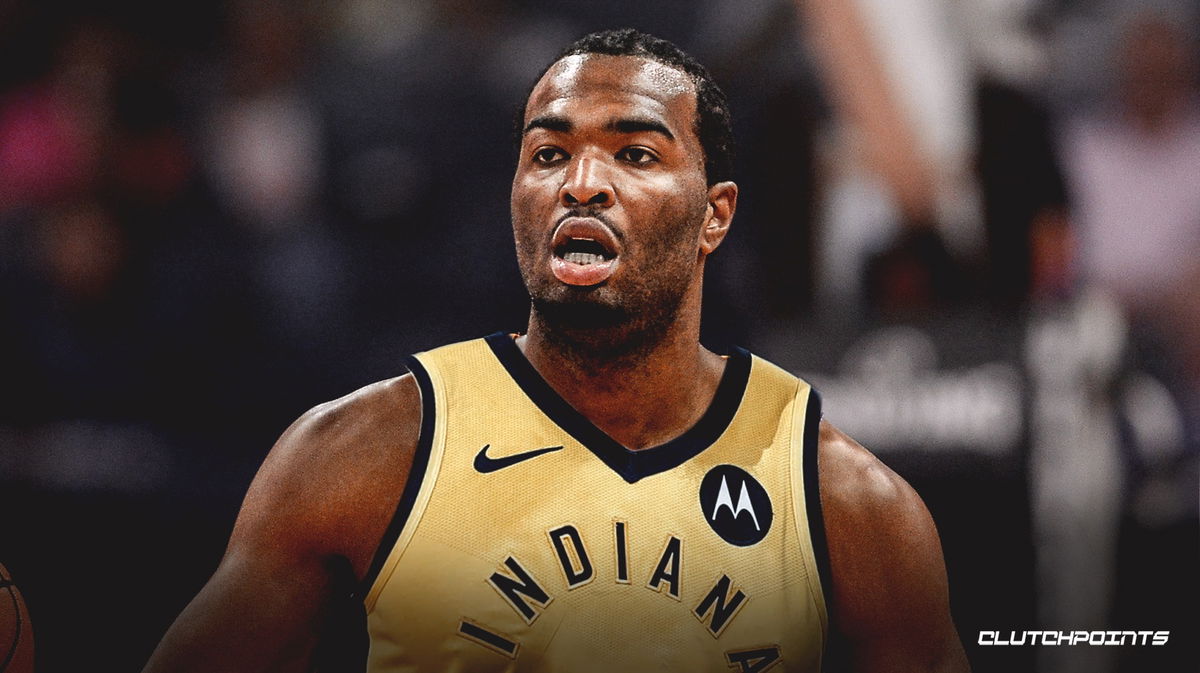 ---
---
TJ Warren got picked out by the Indiana Pacers in 2019. He was the 32nd overall pick in the 2019 NBA draft from the Phoenix Suns. He had apparently been traded only for cash considerations. The former Pheonix Sun impressed on his return as he played in Pheonix for the first time after being traded.
Stats:
Making 11 of his 18 shots (61.1%), Warren led the way for the Pacers in Indiana's 112-87 win over the Suns. He also added three rebounds, three steals and one block, while committing just one turnover in 30 minutes of action.
.@TonyWarrenJr came up big against his former team 👏

25 pts | 3 stl pic.twitter.com/GUnxhU41Id

— Indiana Pacers (@Pacers) January 23, 2020
The Troll:
 Many look at this win as a troll in itself. The Indiana Pacers, however, literally trolled the Pheonix Suns by posting a tweet. A post with the caption " @TonyWarrenJr was just money tonight", was later deleted.
The caption and the post were nothing but moves to rub the win in the Suns' face. All this while making them rethink their decision of having traded T.J Warren for cash considerations.
What TJ Warren Has to Say:
TJ Warren believes the Suns made a mistake by sending him to Indiana in a three-team trade that saw Phoenix net only cash in return:
 "I'm ready to show the whole NBA—and not just the Suns for making the wrong decision—that the Pacers made the right decision. I'm worth more than cash considerations. It's on me to prove it. But the Suns messed up."
Warren is likely to start at small forward for the Pacers. With star guard Victor Oladipo's return date from a ruptured quad tendon uncertain, Warren could be one of Indiana's top offensive contributors.
TJ Warren has had five productive seasons for a struggling Suns team. The 26-year-old small forward has a chance to be a key player for a Pacers team that could surprise in the Eastern Conference in 2019-20.
In the Suns' defence, Shipping Warren to Indiana also opened up space for them to address their longstanding hole at point guard by signing Ricky Rubio to a three-year deal.
Reactions:
People responded to the shade quickly in support of the Pacers and Warren.
Suns fans: pic.twitter.com/QxmM7OVoT3

— iPacers.com (@iPacersblog) January 23, 2020
TJ Warren has eclipsed 20 points tonight. Cash Considerations has yet to score.

— The Fieldhouse (@FieldhouseEtc) January 23, 2020
ADVERTISEMENT
Article continues below this ad
More from EssentiallySports on Basketball