NBA Insider Reveals Lakers Won't Hasten Anthony Davis' Return Following LeBron James' Injury
Published 03/23/2021, 11:30 PM EDT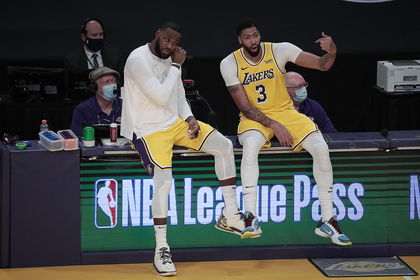 ---
---
The Los Angeles Lakers are in crisis mode. Both of their superstars, Anthony Davis and LeBron James, are on the sidelines with injuries. In their absence, the team looks lost, there is no leadership, and overall, they have been lackluster.
ADVERTISEMENT
Article continues below this ad
According to NBA insider Adrian Wojnarowski, this is likely to continue. During his recent appearance on the Dan Patrick Show, Woj was talking about LeBron's injury. "The high ankle sprain…That's a tough injury and it can linger," he said.
But according to him, this new injury will not affect the timeline of previously injured Davis. "Their timeline can't change with AD because LeBron is out. They can't and they won't rush him back," Woj said.
ADVERTISEMENT
Article continues below this ad
Woj admitted that the Lakers are likely to lose a lot of ground in the West because of these injuries, but they are helpless. He also said it's likely that they will end up being on the road for the playoffs because of this run without LeBron and Davis.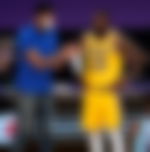 How long will the Lakers last without LeBron James and Anthony Davis?
Tonight, the LA suffered their third loss in a row. It was a crushing 17 point loss to the Pelicans, who enjoyed the absence of the Lakers' stars. When the two teams had faced off earlier in the season, with both AD and Bron playing, it was the exact same result: a 17 point win, but that time, it was for the Lakers.
The Pelicans completely outclassed them tonight. They shot 52% from the field, with Brandon Ingram scoring 36 points and Zion Williamson scoring 27 points. The Lakers had no answer for them and shot just 42% from the field in contrast. The only positive for them tonight was their three-point shooting. They shot a superb 48% from three as a team, something they rarely ever do.
ADVERTISEMENT
Article continues below this ad
After returning to the second spot in the West just some days back, the Lakers have been overtaken by the Suns once again. The Lakers are now 3.5 games behind the first seed Jazz, and this gap is only going to widen in the coming weeks.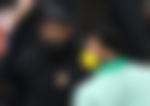 The Lakers face the mighty 76ers tonight, who beat them when they had both AD and Bron. So this is going to be a blowout once again. If the Lakers are able to maintain a top-four position till their stars arrive, it will be a huge achievement, but one cannot be too sure of them managing this.
ADVERTISEMENT
Article continues below this ad