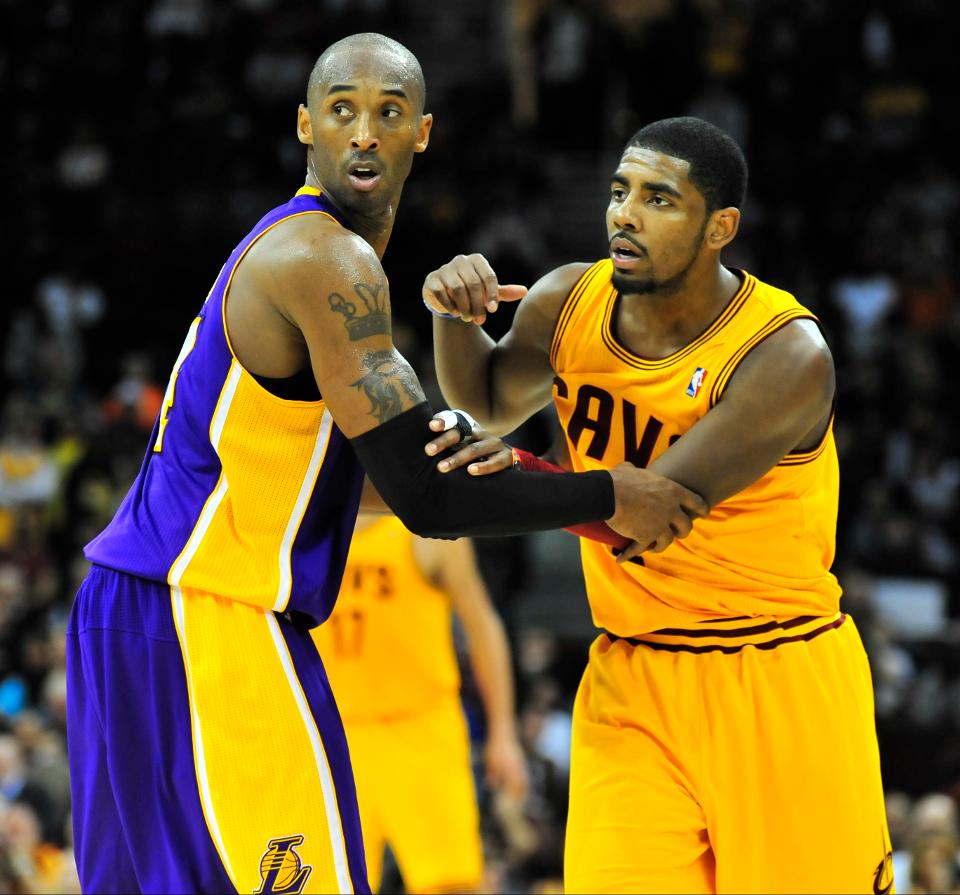 As NBA players take over social media during the pandemic, fans of the game are getting to know their favorite ballers up close. Following the trend, Kyrie Irving went live on Instagram recently. He traveled down memory lane with stories about his playing days, and narrated a tale involving none other than Kobe Bryant.
Young Kyrie Irving challenges Kobe Bryant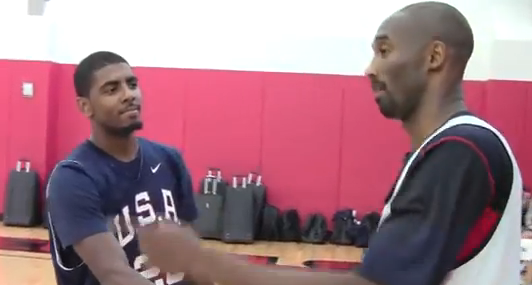 Brooklyn Nets star Kyrie Irving went live on Instagram recently with a certain Jerry Green for an informal interview. He revealed his feelings from when he shot one of the biggest winning shots in NBA history. Further, the player also revealed his favorite memory with Kobe Bryant.
The Cleveland Cavaliers drafted Kyrie Irving in 2011. He won the 2011-12 NBA Rookie of the Year. Him winning the award led Irving to a confident, yet dangerous path. The player thought it would be a smart move to challenge one of the greatest players of all time, Kobe Bryant. He asked the legend to meet him for a one-on-one showdown, with the winner getting $50,000 for a charity of their choice.
One might call the move ignorant, considering Irving was a rookie and lacked technical ability. However, his attitude must have made him blind to the fact that it was virtually impossible to beat the Black Mamba.
Bryant, on the other hand, seemed aware of the situation. He knew he needed to show this rookie that the road to becoming a legend is tough, and one cannot traverse down the path with their head in the clouds.
Rather than waiting for the next season, Bryant helped Irving out the first moment he got. On 11 December 2012, in a Lakers vs. Cavs matchup, Kobe used his opportunity wisely.
Even though Irving played well with 28 points and 11 assists, he could never score on Kobe. Kobe scored a full 42 points, and he made sure to never miss on Irving. However, the spectacle of the evening was yet to come.
With about 6 and a half minutes left in the third quarter, Kobe got a chance to guard Irving. Irving kept repeating that the latter could not guard him. But Irving was proved wrong, and how.
On the Instagram live, Irving reveals that the crowd created a mood that encouraged Irving to go for the shot. However, Bryant punched the ball right out, putting the rookie right back where he belonged.  Irving admitted,
"I sized Kobe up, but the crowd got me."
enjoyed Kyrie telling one of his favorite Kobe stories from the Cavs days pic.twitter.com/5uM2mHmsFY

— Rob Perez (@WorldWideWob) March 28, 2020