LeBron James is known for motivating his teammates and keeping them up on their toes. However, seems to be trying to bring the same leadership home as well.
LeBron James is his kids' coach as well as fan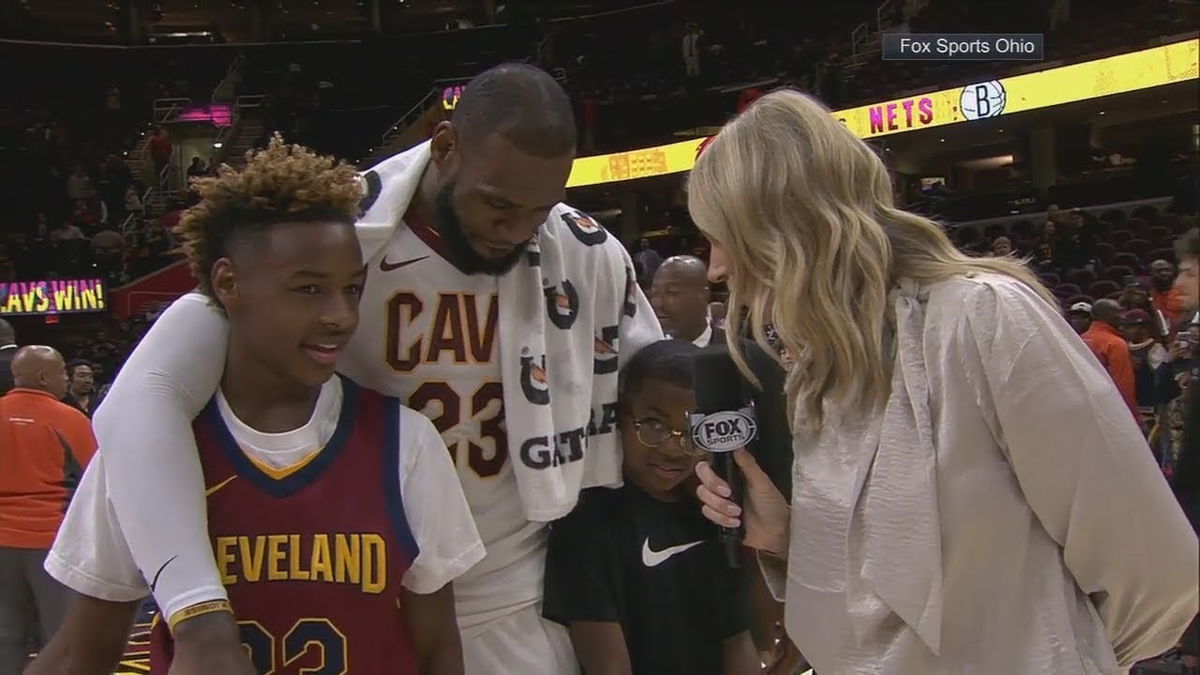 Los Angeles Lakers veteran LeBron James is a leader on and off-court. While playing with the Lakers, he is a leader and a motivator. Simultaneously, at home, he is a father, a coach and his kids' fan aside from being a motivator.
The NBA community is witnessing LeBron carry out his duties as a father. He is a professional basketball player. hence, he must understand the ups and downs.
In 2018, James' youngest son Bryce Maximus James was feeling down after what he thought wasn't a good performance from his side in a game. The 35-year-old Laker explained to his youngest that making or missing shots wasn't something he should worry about.
LeBron went on to explain everything that Bryce did right. Furthermore, he made sure Bryce understood what was important in the game.
"You played a hell of a game," LeBron said to Bryce, "You ain't gotta worry about making or missing shots. Alright? Good job! I'm proud of you."
James is also a very proud father. From sharing his children's plays and hyping them up to correcting them wherever they go wrong, he tries to do it all.
One August morning in 2019, James was able to witness the fruits of all the work he tries to put into shaping his kids to be disciplined and have a work ethic.
LeBron woke up to a proud dad moment 🙏

(via @KingJames) pic.twitter.com/il1MOBRKfl

— SportsCenter (@SportsCenter) August 24, 2019
Why James strives to be a good father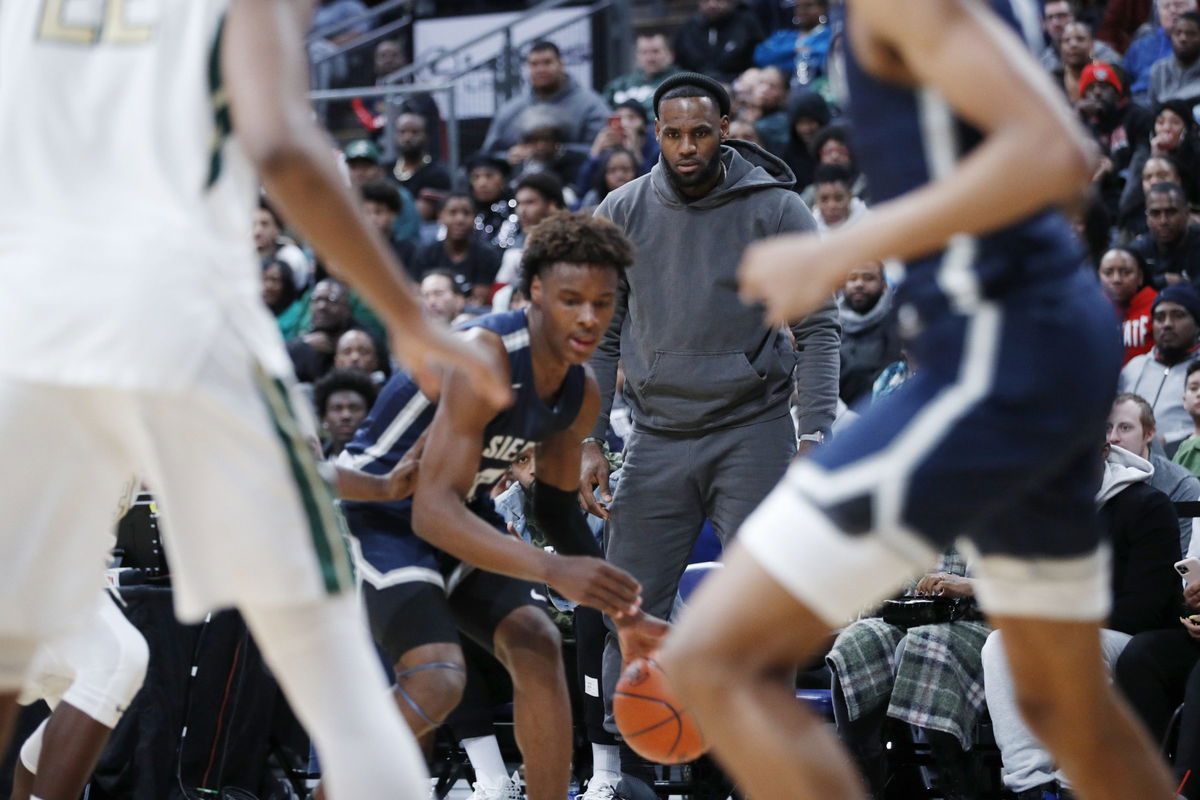 Needless to say, James is a good father. He has always strived to make sure he can provide for his kids as much as is required. James' enthusiasm is seen when he foes to watch his son's basketball games may seem juvenile and childlike to some. However, these people forget to see the love and compassion in his movements.
To make sure his kids grow up feeling loved, James continues to be as involved in their lives as possible.
James' father, Anthony McClelland, was never involved in his son's life. He also had a sizable criminal record. James' mother Gloria Marie James, was only 16 when she gave birth to the Lakers star.
Growing up without a father posed a number of problems for LeBron's family and he had to struggle a lot. They had to move from apartment to apartment in the sordid neighborhoods of Akron.
James' mother Gloria struggled to find steady work. She realized that her son would be better off in a more stable family environment. Hence, she allowed him to move in with the family of Frank Walker, a local youth football coach. Walker introduced James to basketball when he was just nine years old.
How Kobe Bryant affected LeBron James' relationship with his family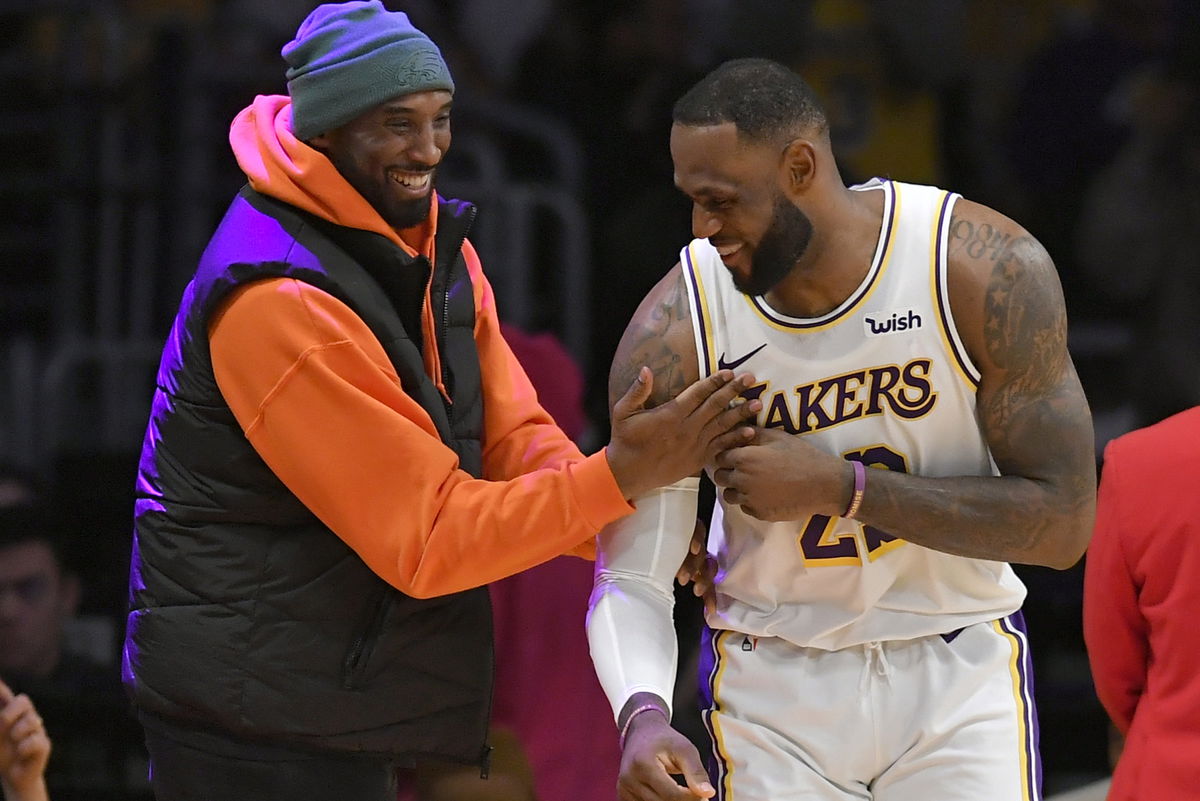 One can give credit to NBA legend Kobe Bryant for making James realize the importance of family time. Even though he was pretty involved with his kids, LeBron realized after Bryant's death, that family makes a man happy.
When James shared his thoughts about the legend post-Kobe's death, he revealed,
"These last three years, out of all the success he had, five rings, multiple MVPs at the All-Star Game, MVP of this league, first-team everything, all-life, all-world, all-basketball, I felt like these last three years was the happiest I've ever seen him."
James also mentioned that Kobe made him realize that his own family may come to the wayside sometimes.
"Being able to just be with his daughters, be with his family, because when we're playing this game of basketball, we give so much to it. It's my 17th year, so I know. You give so much to it that, unfortunately, your family comes to the wayside at times, because when you want to be great at something, when you want to be the best at something, you become so driven that you won't let nothing stand in the way of it. Not even your own family sometimes."
In these tough quarantine times, James is trying to get closer to his family as much as possible. He creates TikTok videos along with his family, which he calls the James Gang.