Why Lebron James is Sceptical the Season Will Ever Resume After the Corona Break
Published 03/26/2020, 6:48 PM EDT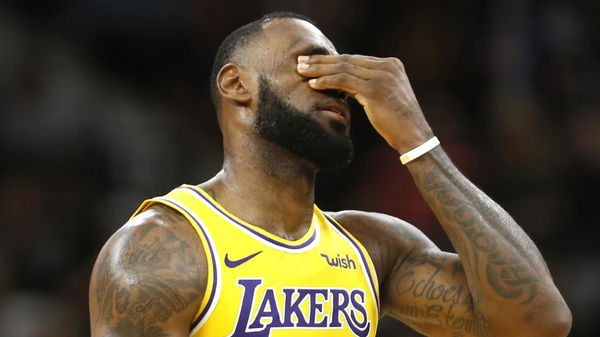 ---
---
The whole world has come to a halt due to the Coronavirus outbreak. The global crisis looks very much like a World War situation, except the countries are united in fighting against a common invisible enemy. Even USA is severely hit, becoming the country with the highest number of infected people. Naturally, NBA was cancelled amid all of this and stars like Lebron James and other are confined to their homes in isolation, as is the norm.
ADVERTISEMENT
Article continues below this ad
However, NBA only managed to shut down after one of its player, Rudy Gobert was tested positive right after playing a game for his team against the Raptors. After that many players were tested positive, including Kevin Durant. More on that here.
In the midst of this crisis, while the global governments fight to control the situation, sports fans are wondering when their favourite league, their favourite player will be seen in action. However basketball and Lebron fans shouldn't pin their hopes too high. The La Lakers star is of the opinion that the game shouldn't be resumed anytime soon citing valid reasons.
ADVERTISEMENT
Article continues below this ad
Talking on the latest episode of the Road Trippin' podcast, Lebron admitted that he might just never high-five his teammates ever again.
"So what happens when a guy who is tested positive for corona and you're out there on the floor with him and it's a loose ball?" James asked, as transcribed by ESPN. He also said his days of dapping up teammates are over. "I ain't high-fiving nobody for the rest of my life after this shit. No more high-fiving," James said. "After this corona shit? Wait until y'all see me and my teammates' handshakes after this shit."
ADVERTISEMENT
Article continues below this ad
He does sound visible shaken by the nature of his comments. And why shouldn't he be? The situation is pretty severe and NBA certainly cannot afford a Rudy Gobert like situation again.
What is Lebron James Doing During the Coronavirus Break?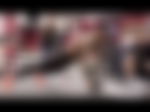 ADVERTISEMENT
Article continues below this ad
While other NBA players have either turned to gaming or spending joyous relaxed time with their families, Lebron continues to work hard, maintain his form and physique just to ensure he's at the top of his game if and whenever the league resumes. This year has been a bitter sweet year for him and La Lakers. While Lakers reached the playoffs for the first time since 2013, the world lost Kobe Bryant earlier in January, the demise of whom will never be forgotten.
Meanwhile another interesting battle was going on this year between Lebron James and Giannis Antetokounmpo for the MVP of the 2019-2020 season. Who would you pick among the two to take the crown?