NBA Legend Stephon Marbury Gives His Verdict on Where James Harden Should Play Next Season
Published 12/07/2020, 6:00 AM EST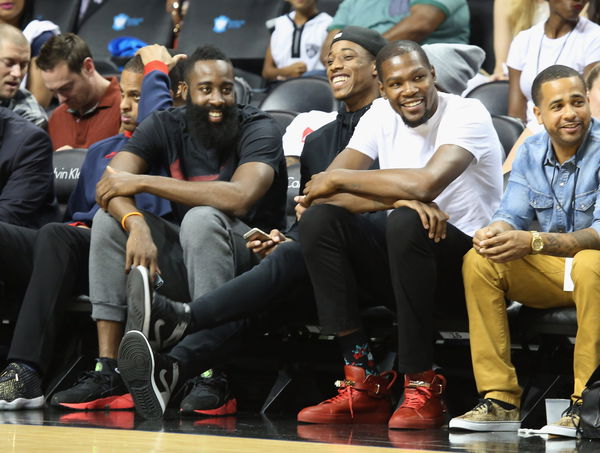 James Harden and his future are a major topic of discussion right now. After another poor performance in the playoffs, Harden wants to leave the Houston Rockets. Rumors emerged that he wanted a reunion with Kevin Durant in the Brooklyn Nets.
Harden left the Oklahoma City Thunder in order to get more playing time. He joined the Houston Rockets as part of a trade. Since joining the Rockets, Harden has become one of the best players in the NBA.
Harden became an All-Star for the first time in 2013 and has been a regular All-Star since then. He is one of the greatest scorers in the history of the NBA.
ADVERTISEMENT
Article continues below this ad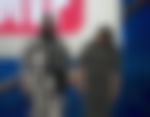 Harden has led the league in scoring for multiple years and even won the 2018 MVP award. But Harden's success has merely been on an individual level.
Since joining the Rockets, Harden has had a litany of superstar teammates to help him win a championship. First, it was Dwight Howard, then Chris Paul, and now Russell Westbrook. But still, Harden couldn't make it to the NBA Finals. He fell out with all of his All-Star teammates, and the Rockets did everything in their power to win an NBA championship. It could be that Harden sees the writing on the wall; he has to leave Houston to win a championship.
Marbury talks about James Harden and Brooklyn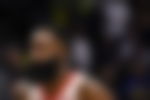 The Rockets traded Russell Westbrook to the Washington Wizards in order to acquire John Wall. But that may not be enough to keep James Harden in Houston. A reunion with Kevin Durant is a tempting prospect and would boost his chances to win an NBA championship.
ADVERTISEMENT
Article continues below this ad
Earlier today, reports emerged that Harden no-showed a pre-season practice with the Houston Rockets. However, he did inform them that he would return soon. This wasn't to send any kind of message to the franchise.
Most NBA analysts think that Harden should exit the Rockets and go to the Nets in order to possibly win an NBA championship.
ADVERTISEMENT
Article continues below this ad
Former NBA All-Star Stephon Marbury spoke to Brandon Robinson about the possibility of Harden joining Brooklyn. Marbury believes that Harden needs to decide if he wants to be the focal point or a cog in a team. He said, "It will be about if he wants to be a branch or the bark of the tree. If he's willing to be a branch it's perfect. KD and Kyrie are on the same page."
It will be interesting to see if Harden chooses to stay with the Rockets or demands a trade to the Brooklyn Nets. Harden will most likely start the new season with the Rockets. But the question remains – where will he end it?